15 Disney Jokes about All Your Favorite Films ...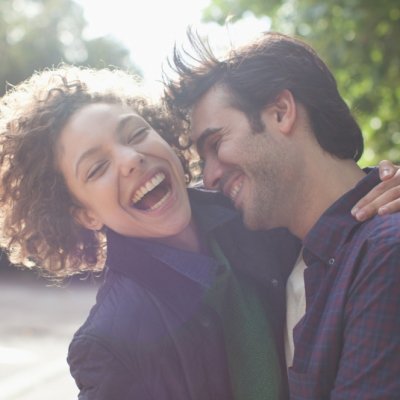 No matter how old you get, you'll never stop loving Disney. There's just something magical about the movies that'll make you cherish them forever. If you have little siblings that are Disney fans, or just want to giggle yourself, here are some jokes about the franchise:
1.

Why Can't You Give Elsa a Balloon?
"Because she will let it go." My apologies if the song gets stuck in your head. It happens pretty easily.
2.

What do You Call Wall-E's Cousin Who Cleans Floors?
"Floor-E duh!" The way you say this line can make or break the joke, so don't be afraid to go all out. The sillier you sound, the better.
3.

What Disney Character Likes to Fix Things?

"Tinkerbell." If you said Fix it Felix, you still get brownie points, don't worry.
4.

What Did Snow White Say after She Dropped off Her Film to Be Developed?
"
Some day my prints will come." A good selfie is far more important than finding the love of your life, anyway.
5.

Why Does Snow White Always Treat Each of the Seven Dwarfs Equally?

"Because she's the fairest of them all." She has more than good looks, you know. She also has a good heart.
6.

Why is Cinderella Such a Lousy Football Player?
"Because she has a pumpkin for a coach." If that didnt make you laugh, here's another answer: "Because she kept running away from the ball."
7.

What Did the 101 Dalmatians Say after Eating Dinner?
"That hit the spot." If you're lucky enough to own a Dalmatian, you can use this joke every single time he eats. He won't be able to heckle you, so you'll feel like a true comic.
8.

What's Peter Pan's Favorite Restaurant?
"Wendy's." You have to admit that they have some pretty magical menu items. Their mascot isn't as gorgeous as the Wendy that Peter knows, though.
9.

What Does Ariel like on Her Toast?
"Mermalade." That's the only way mermaids will eat their toast. It's the rule of the sea.
10.

Why Does Peter Pan Fly?
"Because he never never lands." Plus, he acts like a child, and children never want to be stuck in one place.
11.

Why Did the Lions Go to Simba's Naming Ceremony?
"Because it was the mane event." Even though Simba didn't actually have a mane yet, all the animals knew that he'd be the King of them one day, so they started sucking up early.
12.

Which Disney Princess is a Cow's Favorite?
"Mulan." Think about the way you pronounce the word, not the way it's spelt. Cows just love to moo.
13.

How Much Did Captain Jack Pay to Get His Ears Pierced?
"A buck an ear." If you didn't already know, buccaneers are pirates. That's why his piercings were so darn cheap.
14.

Why Was Tigger in the Toilet?
"He was looking for Pooh." Yes, it's gross, but it'll make the little ones giggle. The younger you are, the more you love potty humor.
15.

Why Did Mickey Go into Outer Space?
"To find Pluto." Luckily, Pluto is considered a planet again, so you won't get a science lesson from your friends when you choose to tell this joke.
Since there are so many different Disney shows, stories, and films, there are plenty of opportunities to come up with puns. What other Disney jokes can you come up with?
{{#comments_count}} Show Commnents ({{comments_count}}) {{/comments_count}}