7 Entertaining Tumblr Blogs to Follow for a Laugh ...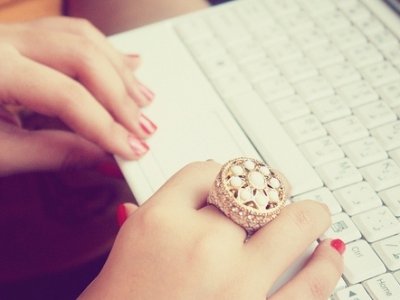 There are dozens of entertaining Tumblr blogs that you should follow in order to change your dash from boring to exciting. If you're not the proud owner of a Tumblr, then you can sign up for free, without going through the hassle of filling out too much information. It's a fun place where you can be yourself, and not worry about what other people think of you. If you're ready to laugh, here are some of the most entertaining Tumblr blogs whose posts you'll love to see on your dash:
The Daily Laughs has almost 25,000 followers. It contains a variety of different gifs, images, and text posts. It's one of the entertaining Tumblr blogs that are perfect for everyone, because if you don't find one post funny, the next will be completely different. If you're looking for someone hysterical to follow, look no further.
Tumblr isn't all about pictures and fangirling. The text posts can be just as hysterical, because most of the time, you can relate. The Best Text Posts puts all of the greatest puns, jokes, and observations together to form a blog filled with hilarity.
3.

Animals Doing People Things
If you love animals, then you need to follow Animals Doing People Things. The name won't fool you. The entire blog is--you guessed it--about animals doing people things. It contains different pictures and gifs of animals dressed in people clothes or doing activities that people do. It doesn't stick to one species, either. There are just as many pictures of hamsters as there are of dogs or cats. So, no matter what animal is your favorite, this blog should get you to smile.
Come on, who doesn't adore puns? Are We Having Pun Yet? has drawings, pictures, and videos that all contain pretty good puns. If that's your sense of humor, then there's no avoiding this blog. It's meant for you!
5.

The Card Game for Horrible People
Cards Against Humanity Compilation, or The Card Game for Horrible People, has tons of pictures from the game Cards Against Humanity. If you're easily offended, you'll want to skip past this one. Otherwise, this game is highly entertaining, because so many great jokes come out of it. If your friends aren't around with you on a rainy day to play board games, pretend they're there by scrolling through this Tumblr.
It's Damn Funny is another blog that contains a variety of posts. Whatever you like, you'll probably find it right here. You never know what's going to pop up next, which is why it's so entertaining. If you like surprises that are guarenteed to make you laugh, follow this blog. It's only a click away.
F-Yeah SNL is hilarious. Even if you don't like SNL, you can appreciate the skits that they perform. They're not always perfect, but there are always a few gems in each episode. If you want to see the best of the best, then follow this blog. It has the funniest screenshots and gifs from one of the most popular shows out there.
If you have a Tumblr, you probably spend half of your life on it, which is why you should follow the best blogs. You want to be entertained, and that will only happen if you follow people that you trust. Do you know of any other amazingly funny blogs that you would recommend to the rest of us?
{{#comments_count}} Show Commnents ({{comments_count}}) {{/comments_count}}