Lovey-dovey cards are all well and good, but funny cards guarantee a smile. Whether you're searching for a birthday, anniversary, or get well card, there are plenty of humorous ones to choose from. If you can't find any at the store, here are some funny cards for you to admire:
Table of contents:
1

Old Age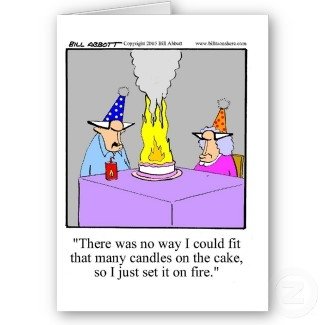 Have a friend that's getting old? This is one of the funny cards that'll make them laugh, no matter how upset they are about aging.
2

Clever and Cute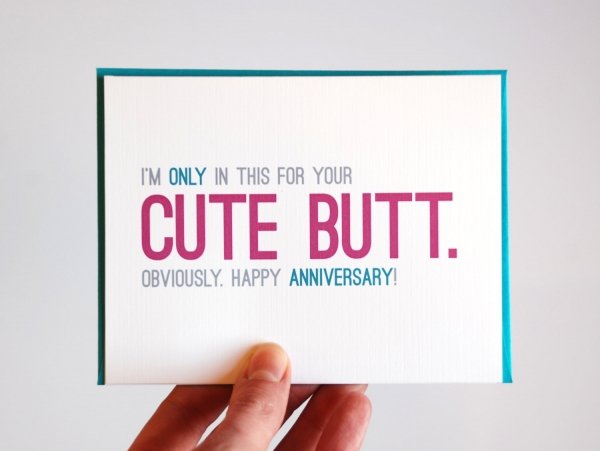 Want an anniversary card that isn't too serious? This is perfect for a couple that wants to keep things lighthearted and sweet. If you want to make your partner laugh, keep it simple with a card like this.
3

Anniversary Embarrassment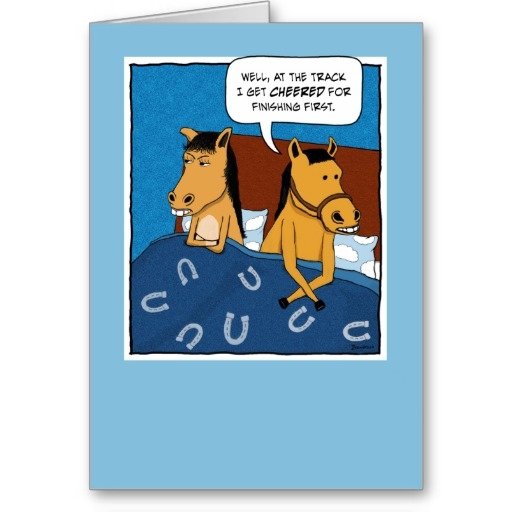 If you want to add some adult humor to a gift, this will work wonders. Get it for an anniversary, or for your partner's birthday. Either way, they should get a laugh out of it.
4

Poor Santa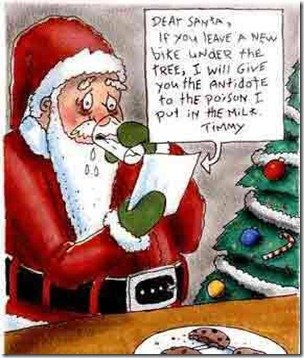 Why send out the same Christmas cards every year when you can send out something funny? A card like this is sure to surprise your relatives.
5

Get Well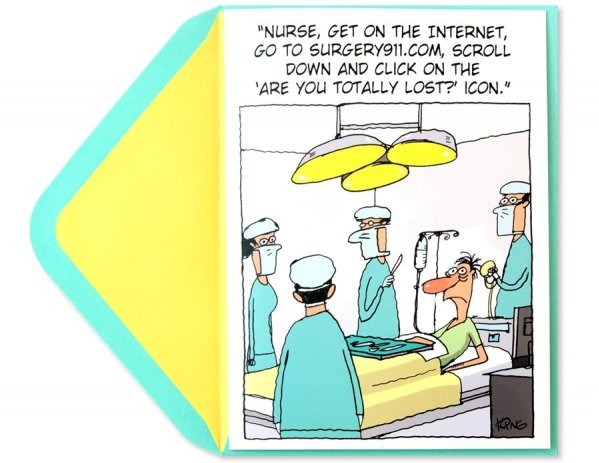 Want to make someone smile after surgery? As long as it went well, this card will make them laugh, even if it is nervously. It shows everyone's fear of their doctor not being able to properly do their job.
6

Coworker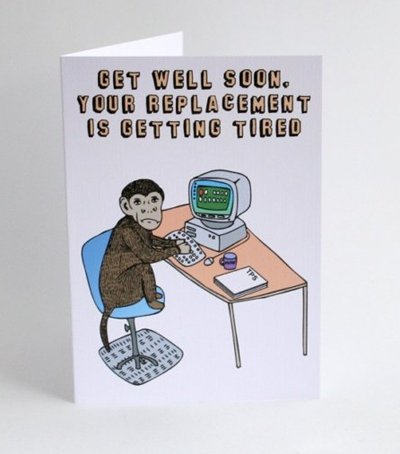 This is perfect for when a coworker gets sick. It shows them that you care, while poking fun at how easy their job is to do.
7

Valentine's Day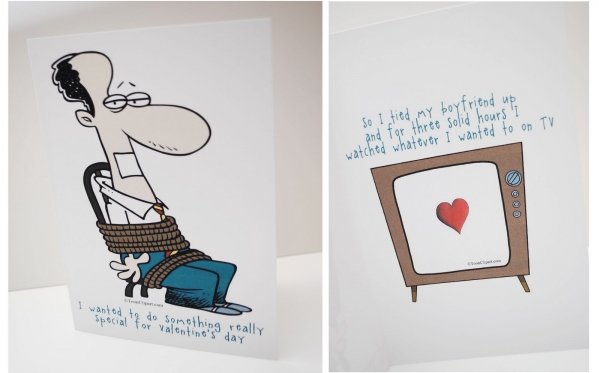 Instead of being sappy next Valentine's day, show your funny side with this card. Just because you're in a relationship, that doesn't mean that you want to spend every waking moment together.
8

Dinosaur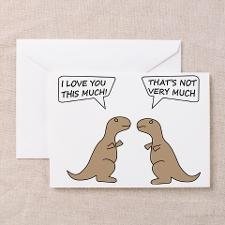 Who doesn't love a bit of dinosaur humor? This card puts a twist on a classic card idea.
9

Couples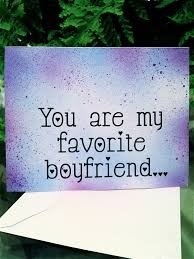 Here's another card to get for a boyfriend. Tease him by telling him that he's your favorite one. As long as he knows you're not serious, he'll smile over the 'compliment.'
10

Little Horse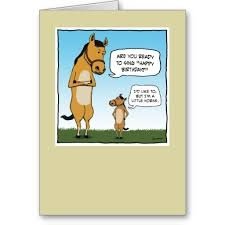 Come on, who doesn't love puns? Even if the recipient rolls their eyes, you'll know they're laughing on the inside.
11

Dog Years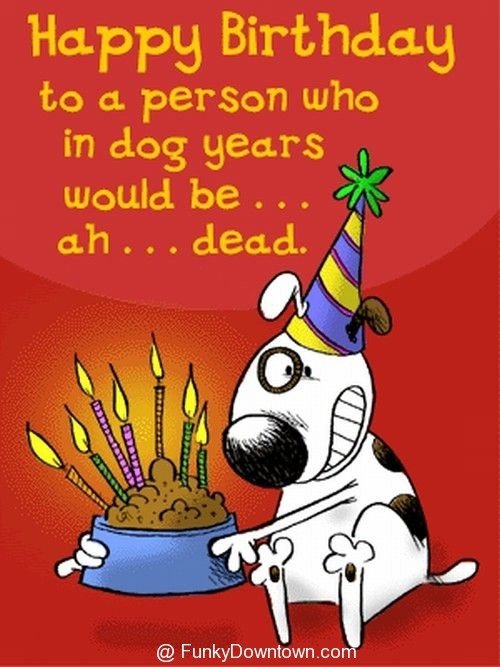 Everyone knows that one human year is equal to seven dog years. If your friend is getting older, then tease them by getting them this sad yet funny birthday card. Just be careful if they're a dog lover.
12

Fun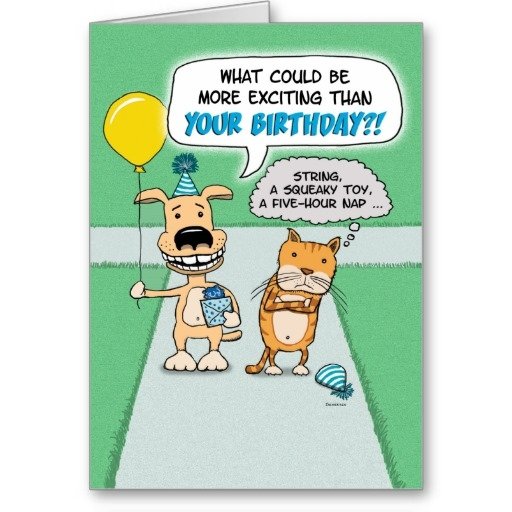 As you get older, birthdays become less fun. If you know your friend isn't excited for their birthday, then this card is perfect for them.
13

Thanksgiving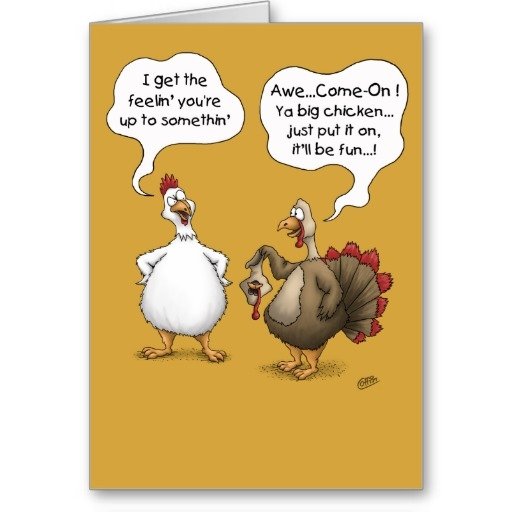 Not many people give out cards for Thanksgiving, which is why you'll be unique for handing them out. This card shows a turkey tricking a poor chicken into dressing up like him. Hey, a turkey's gotta try. It's every man for himself.
14

Turkeys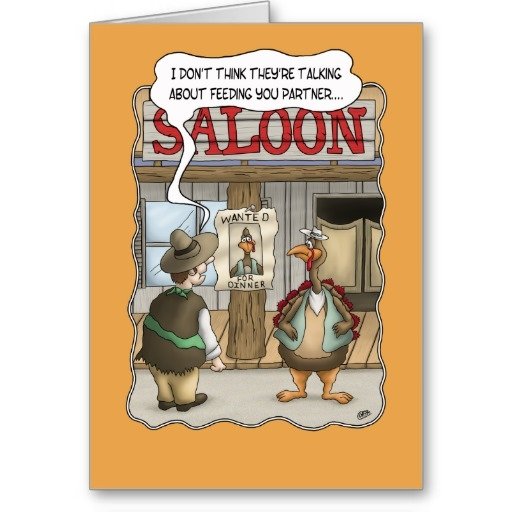 If the idea of Thanksgiving cards sounds good to you, then here's another one. Of course, it has the same theme as the previous card: that turkeys really hate November.
15

Stalker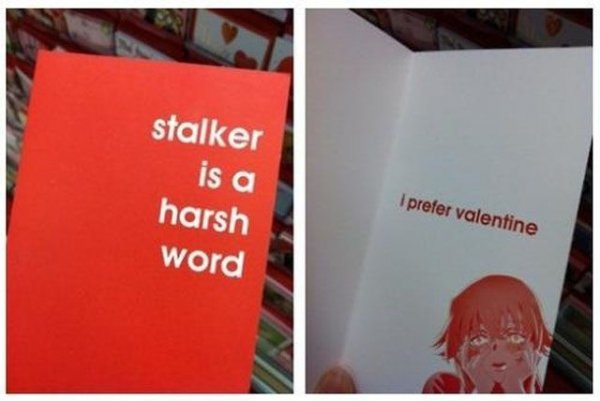 If you're going to give someone a Valentine, you might as well make it funny. Humor is what sustains a relationship, after all!
The next time you're picking out a card, don't ignore the funny ones! Sometimes, they can be the very best. What's the funniest card you've ever gotten?
Please rate this article