You shouldn't have sex with your boyfriend whenever he tries to initiate it. If you're not turned on, then don't go through with it just to please him. Sex is meant to be enjoyed by both parties, so if you don't want to sleep with him, don't do it. If you're embarrassed to tell him that you're not in the mood, here are a few funny ways to turn him down instead:
1

I'm Not in the Mood to Be Disappointed by You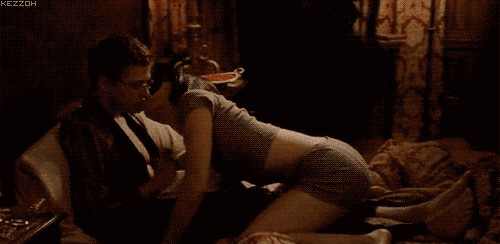 Let's face it: Unless you've been with him for a while and have taught him how your body works, he's probably not going to make you all that happy in bed. He'd be the only winner, which is why you should just be blunt by telling him you aren't in the mood to be disappointed by his poor performance.
2

I'm an Impenetrable Fortress of Spanx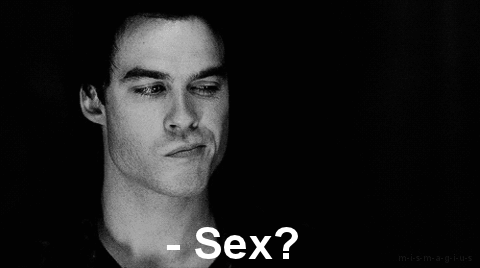 Men don't realize how much work goes into looking gorgeous. In order to have sex, you'd have to take off every layer of clothing, including the Spanx that take you a while to get in and out of. It's too much work. The sex wouldn't be worth it.
3

Good Things Come to Those Who Wait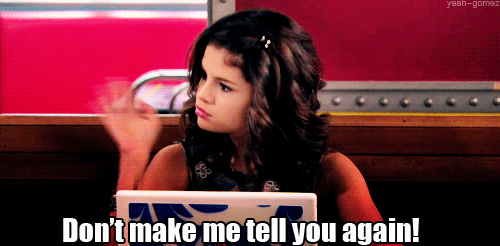 You've heard this phrase before, because it's the truth. Patience is a virtue, after all. That's why you should remind him that the longer he waits to sleep with you, the more he'll end up appreciating and enjoying the sex.
4

I Would, but You'd Never Be Able to Enjoy Sex with Another Girl Again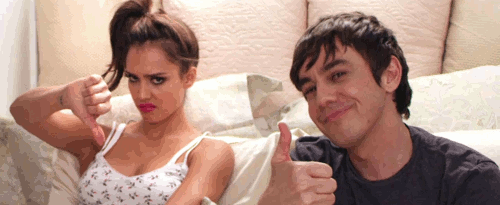 Here's a line to use on a stranger at the bar. After all, you're the sexiest woman in the world--not to mention, you're amazing in bed. If you slept with him, then he would never be able to enjoy sex again. Every other girl would look horrible in comparison to you. So really, you're doing him a favor by refusing to sleep with him.
5

You Can't Touch This

https://media.giphy.com/media/352iODH9ALg7C/giphy.gif
When all else fails, you might as well quote a hit song. If your man still tries to have sex with you, then you can start singing the rest of the lyrics. It should be a big enough turn off to get him to leave you alone.
6

I'm Trying to Get a Gold Medal in Abstinence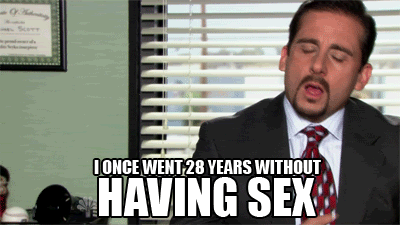 Too many women are ashamed of being virgins. However, it's nothing to be embarrassed about. That's why you should use this line on your boyfriend if you two have never done the deed before. Of course, even if you are sexually active, this is a fun line to use, because he'll know it's complete bullshit.
7

Touching Myself Would Be Way More Enjoyable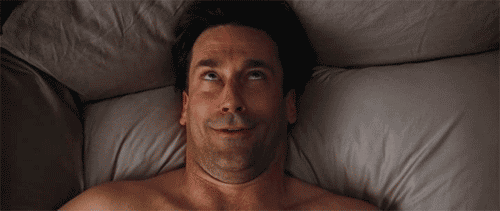 This one is harsh, but it's the truth. Most men don't have a clue what they're doing beneath the sheets. But you? You've had your body for your entire life, so you know what makes you tick. It would be much easier for you to masturbate than for you to watch him fumble around down there for an hour.
Turning down sex is nothing to be ashamed about. Your boyfriend shouldn't mind, and if he does, you should find a new boyfriend. What other funny lines can you think of to turn down sex?
Want news and updates about this topic?
Sign up for updates
Allyfedor:
Some of these are just rude
Wendy:
Hahaha. These are funny. Have a sense of humour😂
Paige:
I wouldn't want to tell my partner that I touch myself😬
Milady:
...some of these arent funny at all. One thing is to say no and another is to be rude.
Sparklingsparkle:
Looks like the author doesn't have a very nice relationship with her guy 😂👍🏻
Pinkz:
Now I know why its funny,
britt:
The first one will ensure that yall dont ever have sex again😞😹 this post was pointless
Taylor:
Also I love how it makes it seem like all men have no idea what they are doing in bed...that only happens if he doesn't care about pleasing you or he's a virgin (because practice makes perfect lol)
Olivia:
I don't find these funny - more like immature and rude.
Taylor:
Yeah, these seem pretty rude. If I didn't want sex, I'd just say no