If you're a fan of Parks & Recreation, then you know all about the hilarious Leslie Knope quotes! Honestly, sometimes I'm convinced that she's my spirit animal. Anyone else come to this realization? If you haven't, you will very soon! She's pretty much my favorite character in the show because she makes every scene laugh-out-loud funny! Check out these awesome Leslie Knope quotes that'll totally make you into a fan if you weren't already.
---
1

Priorities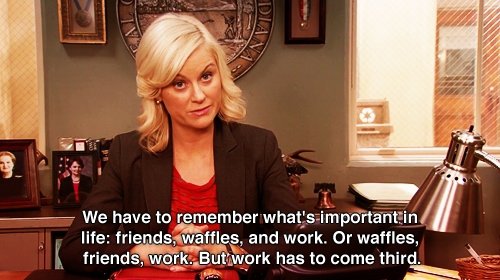 Leslie knows the importance of priorities. Out of friends, waffles and work, work will always come third. LOL! I love how obsessed she is with waffles - it's so funny to watch! Remember that waffle shaped purse she had? Where can we get one of those?! The list of hilarious Leslie Knope quotes only get better.
2

Reassurance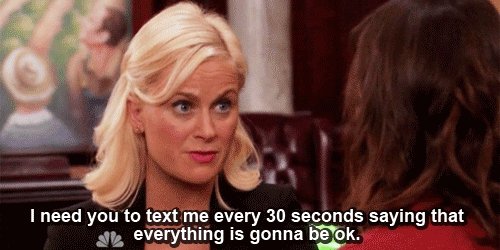 Leslie is just like us in the sense that we love to be reassured! She tells her best friend, Ann Perkins, "I need you to text me every 30 seconds saying that everything is going to be ok." Wouldn't it be awesome if we got those kind of texts? We'd have no worries, like ever. Do you have a friend like Ann that'd be willing to send you these texts?
---
3

What Diet?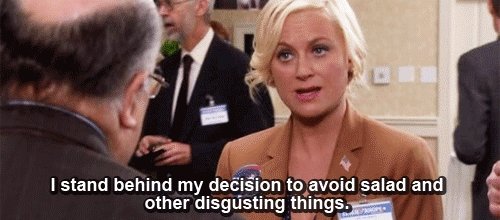 If you hang around Leslie, you won't be finding any salads around. Her motto? "I stand behind my decision to avoid salad and other disgusting things." That means you can pig out on waffles together without feeling the slightest guilt over it. What's a diet?
---
4

Anti-eagleton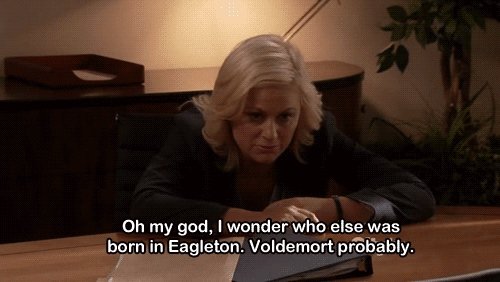 Anyone who can drop Voldemort's name as effortlessly as Leslie does is alright in my book. We all know that Leslie is anti-Eagleton! Which of course leads her to believe that all bad people were born there. Makes sense, right?
---
5

Youth Culture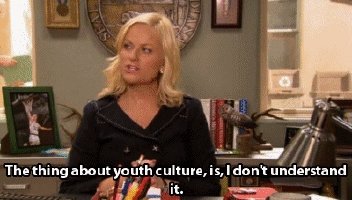 Leslie's just as clueless about youth culture as we all are. She's always trying to stay "relevant" with the lingo and it's so funny to watch her do it! If we're being honest, the youth culture is actually really complicated. I mean, everyone's always changing their mind about everything! It's hard to keep up and I'm actually a part of today's youth culture.
---
6

No One's Ever Yelling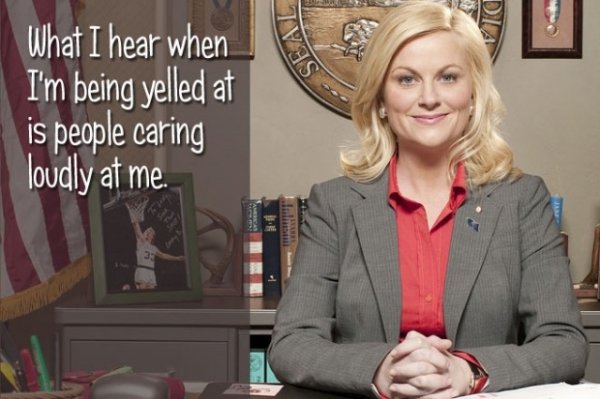 I think Leslie is on to something here! She says, "What I hear when I'm being yelled at is people caring loudly at me." That's definitely a good perspective to have! Although, I'm pretty sure those people are indeed yelling at you. But hey, whatever keeps you from yelling back, right?
---
7

Guys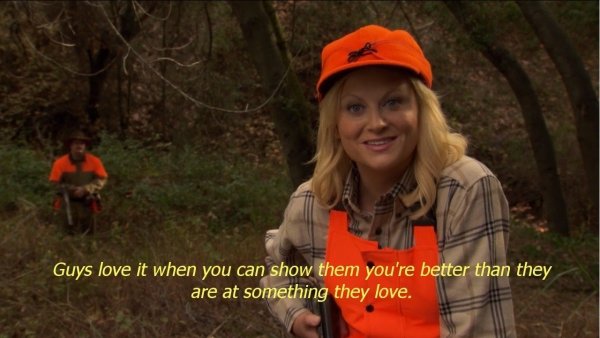 This episode was hilarious! Leslie tried to one-up Ron Swanson. Is that even possible? According to Leslie, "guys love it when you can show them you're better than they are at something they love." Oh, Leslie. If only that were true! Do you agree with Leslie's guy logic? Have you ever shown up a guy like that? If so, I'm dying to hear about it!
---
8

Bottoms up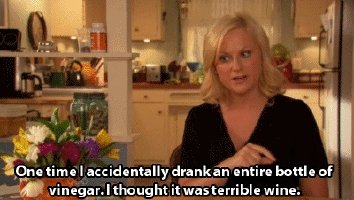 A girls' night out with Leslie would be pretty epic. Can you imagine the sort of crazy situations she'd get herself into? It'd sure be quite the eventful night!
---
9

Brownies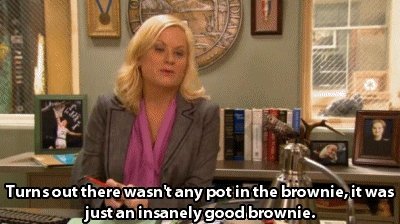 Leslie Knope is very anti-drugs. It's hilarious to even watch her talk about it!
Well, there you have it! These are just seven out of MANY hilarious Leslie Knope quotes! If you don't watch Parks & Rec, what exactly are you waiting for? Start watching and be prepared to laugh all night. There are SO many quotes that could've made the list; narrowing it down to only nine was so difficult! Which Leslie Knope quote is your favorite?
---
Comments
Popular
Related
Recent