If the word "photobomb" calls to mind your annoying younger brother and his friends, forget about those twerps and consider this: the very best photobomb experts are actually animals. Not convinced? Here's proof...
Table of contents:
1

Famous Squirrel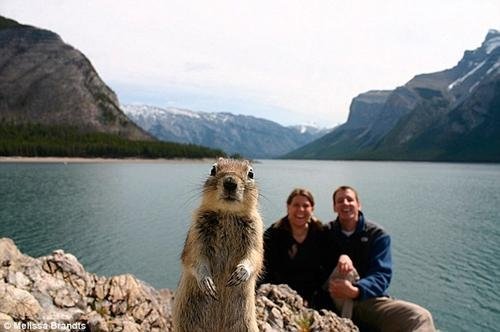 This is the first animal photobomb photo I ever saw, and it's a classic!
2

Sloth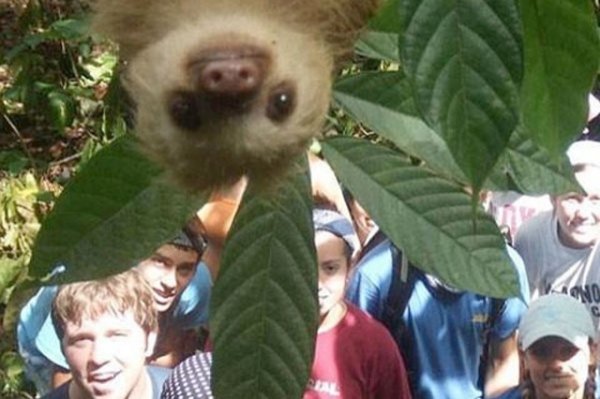 Isn't he cute, and photogenic?
3

Dog, I Think?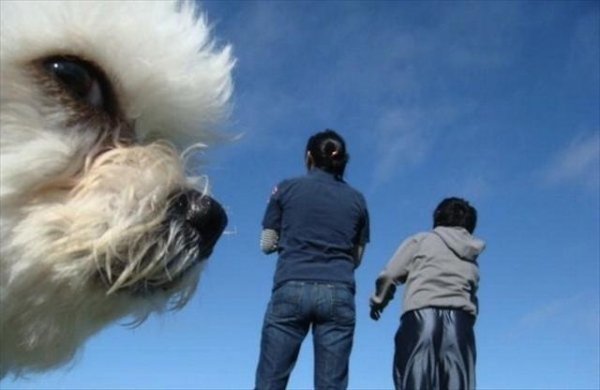 This one's kind of artistic, isn't it?
4

Giraffe Gaffe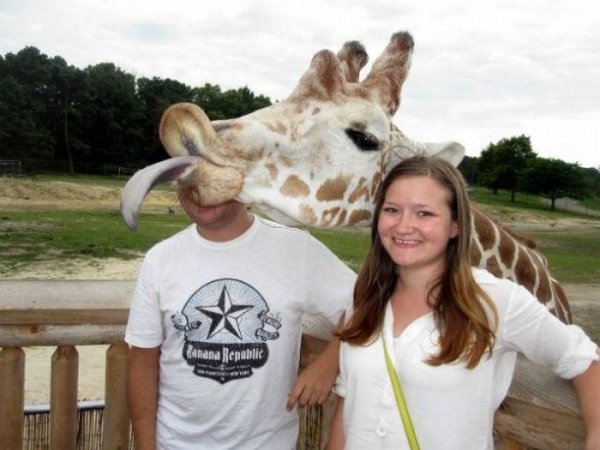 I love this one!
5

Smile!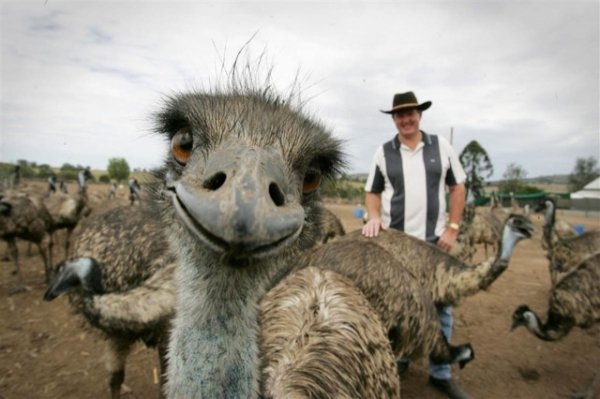 Is this an emu or an ostrich or something else? And is he smiling?
6

Stingray Smile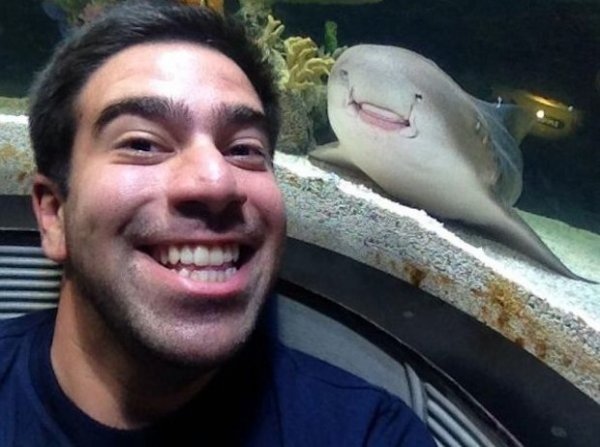 Apparently, this stingray smiles every time he sees a camera. Love it, even though technically, it's not a photobomb.
7

Penguins and Friend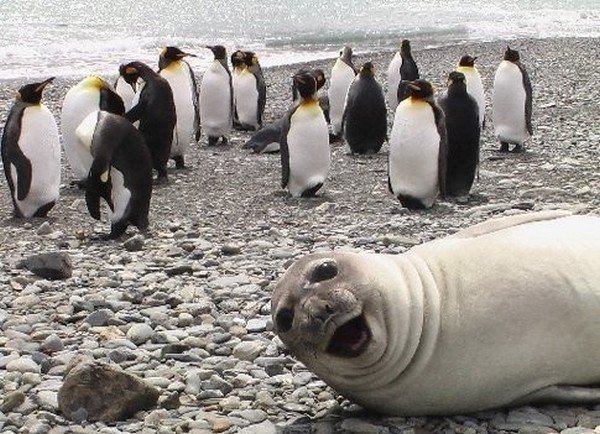 Let's get a nice shot of this group of penguins... oh, wait...
8

Dolphin Delight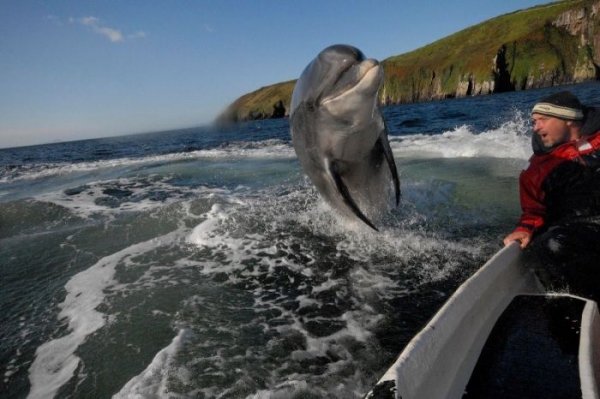 I can hear him, and he's saying something like "whee!" in dolphin-language.
9

Pigeon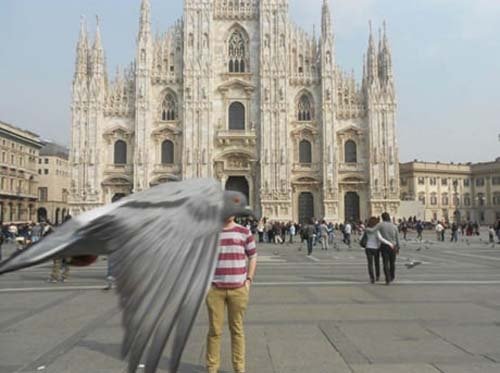 "Let's take a photo in front of this gorgeous example of..." yeah. PHOTOBOMB!
10

Stalker Kitty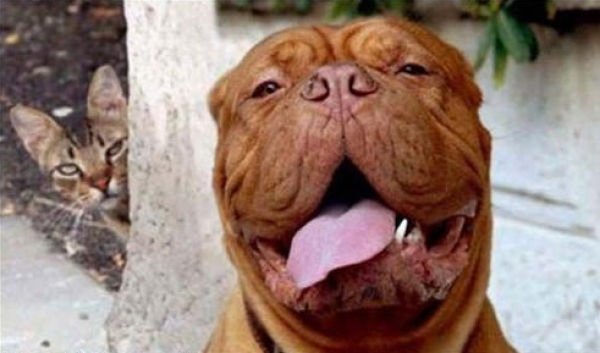 This poor pooch has a feline photobomber/stalker.
11

Attention Hound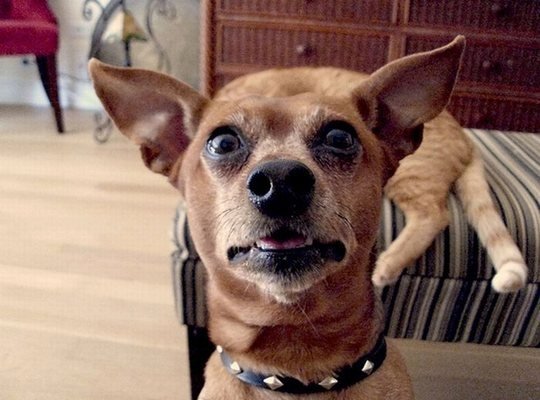 I love this one! This puppy looks completely focused on photobombing!
12

Llama?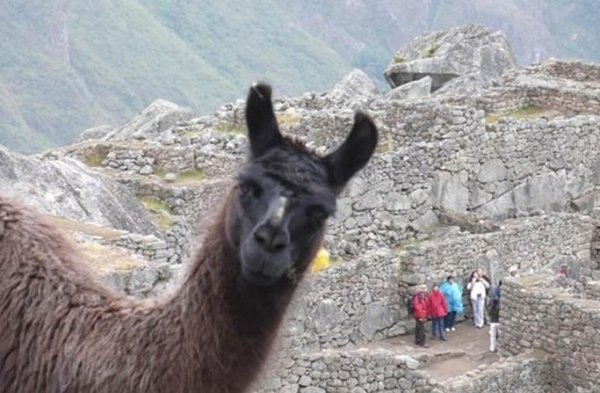 I'm not sure what this creature is, but he look very serious as he bombs this photo.
13

Flying Fish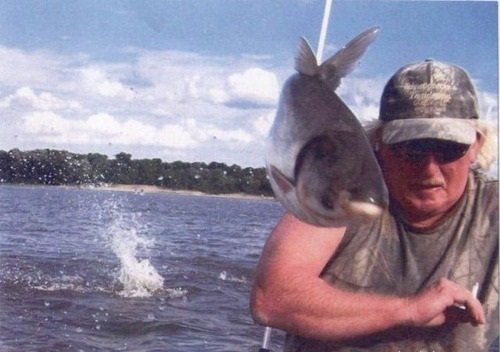 Holy carp, I'd be startled, too!
14

Doggie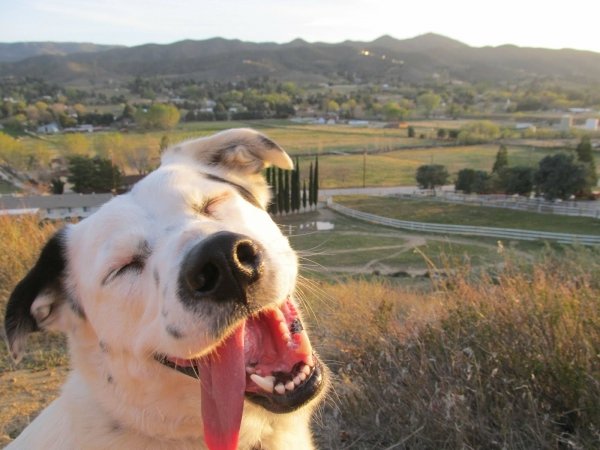 Does this qualify as a photobomb? It was just supposed to be a nice landscape.
15

Corgi + Pug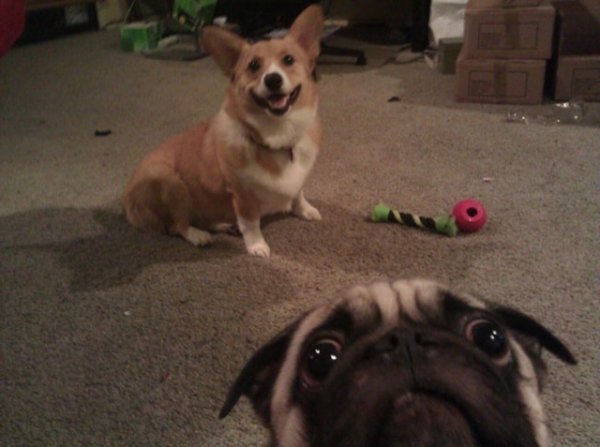 Pug wants in the picture, too!
Please rate this article