I never tire of reading quotes from Groucho Marx. As one of the Marx Brothers and in his own right, he made millions laugh in their crazy movies (do watch some if you've never seen them) but he was also a brilliant raconteur and delivered plenty of bon-mots and one-liners. The quotes from Groucho Marx are memorable because they are observant, funny, clever and interesting.
Table of contents:
1

Dogs and Books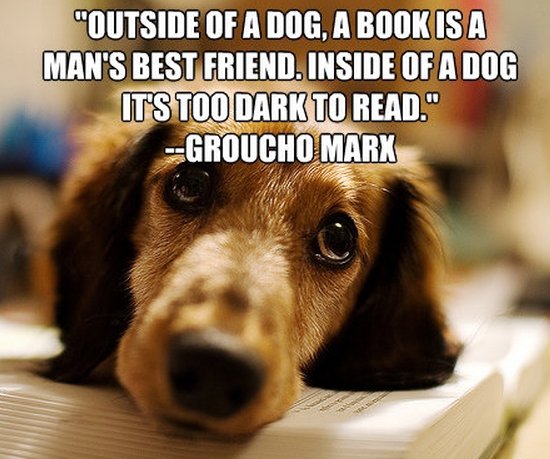 One of the things I so love about many of the quotes from Groucho Marx is when you first start reading one it seems so innocuous. They make a bland or perfectly true/known/logical statement, but they finish in a way that surprises and delights. One-liners from Groucho Marx have the innate ability to wrong foot you. You thought this one was going to explain why dogs and books are man's best friends right?
2

Politics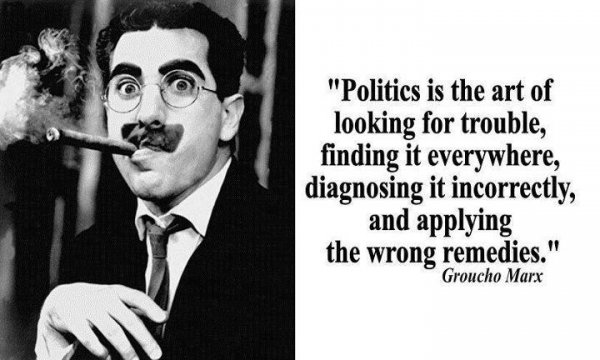 Marx's comedic antics often masked that he had a sharp mind and strong views on many issues of the day – he had a lot to say about women, marriage, art, television and people's attitudes. He also knew how to sum up politics too. Nothing has changed really has it?
3

Television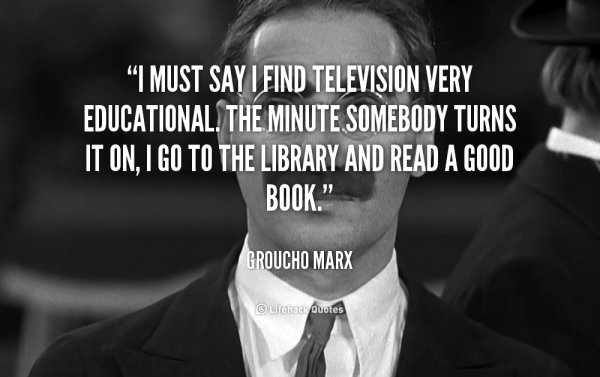 I am a fan of TV, I watch tons of it, but I do feel mainstream TV has definitely dumbed down in recent years. I find some of the quotes from Groucho Marx so bang on the money, even for today. Was he seeing into the future when he said this about television?
4

Marriage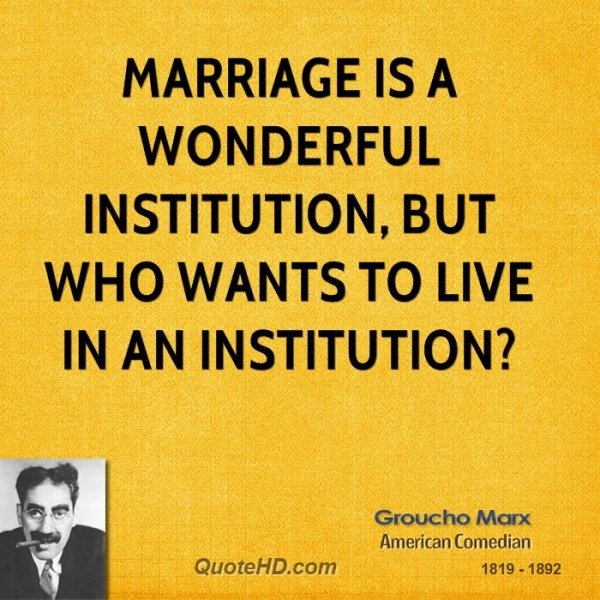 This is probably the most quoted of all Groucho Marx one-liners. You may have heard it without even knowing who it is originally attributed to. Despite this quote, Groucho was married three times – and divorced three times. He also said of marriage "I was married by a judge. I should have asked for a jury" and something that might resonate with short celebrity marriages today "In Hollywood brides keep the bouquets and throw away the groom".
5

Footprints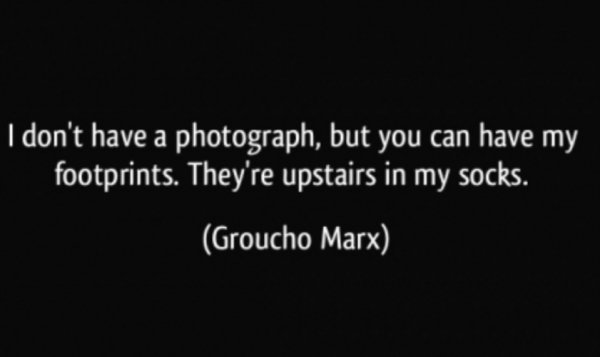 Many of the things Groucho said often held meaning, open to interpretation of his unique outlook on life - a deep meaning hidden in a clever quip. Sometimes he was just simply funny. Like this one. Groucho Marx was a very great comedian, not only in his day, but he is considered one of the greatest comics of the 20th century. And, he never resorted to smut, cursing or innuendo to get a laugh.
6

Time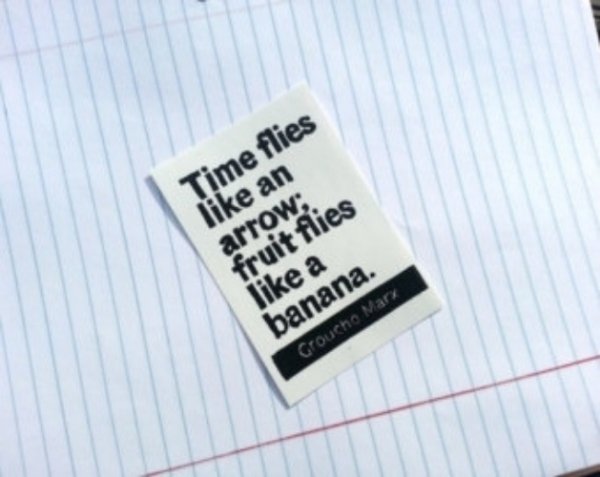 Groucho had a lot to say about age, mortality and time. The first part of this one–liner lulls you into thinking you're going to hear a few words of wisdom about time. How wrong can we be?
7

Friendship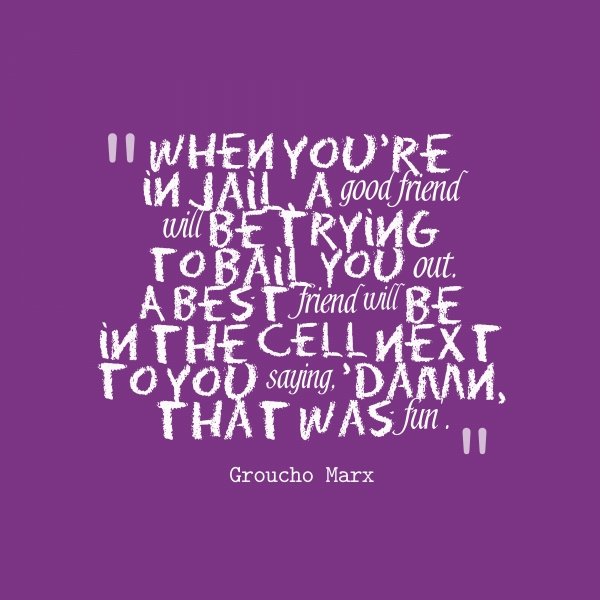 How do you define your best friend? Did Groucho get it right when he said this? Interesting!
Bonus quote
"I not events, have the power to make me happy or unhappy today. I can choose which it shall be. Yesterday is dead. Tomorrow hasn't arrived yet. I have just one day, today, and I am going to be happy in it."
How many times have you read in AWS articles about living life to the fullest, not sweating the small stuff, not fretting about things you can't change? If you need more inspiration for how your attitude determines happiness, look no further than this quote. Our time on Earth is so short – do as Groucho said – live it for today!
I hope you find quotes from Groucho Marx as fascinating and interesting as I do. I had a hard time choosing so few because there really are so many that impress me. He was a great, funny man, and if his legacy is wonderful words, I'm sure he's glad of that. Do you have any favorite one-liners from Groucho Marx?
Please rate this article