18 Best Spider-Man Memes and Tweets Related to the Latest Spider-Man Controversy ...
By Vrinda
Spider-Man is one of the most popular superheroes and we all have at least watched one of the several Spider-Man movies made to date. Recently Spider-Man fans are going crazy over the controversy that surrounds Disney and Sony where they can't decide what to do with the rights to Spider-Man. After watching so many Spider-Man movies that have been involved with Marvel, they might be parting ways. With this, a lot of questions remain unanswered, Is Tim Holland still gonna play Spider-Man? How many more times will Uncle Ben die? In response to this controversy, loads of fans including celebrities like Ryan Reynolds have been posting memes and tweets online. This list contains some of the best ones shared on the internet, take a look.
---
1

Who Doesn't Love a Harry-potter and Spider-man Medley?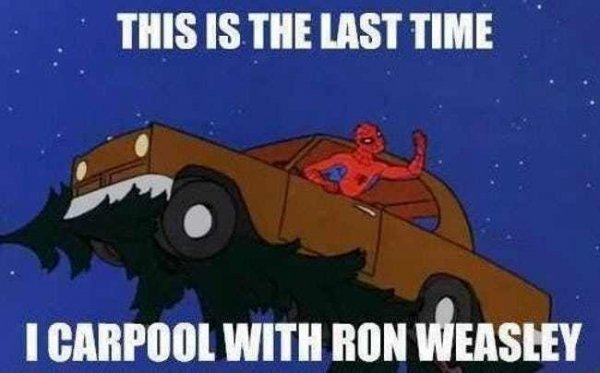 ---
2

Spider-men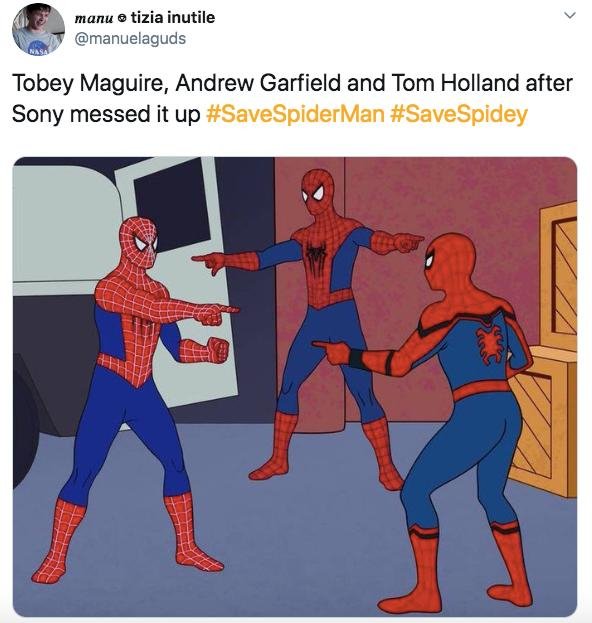 Which one's your favourite?
---
3

You Have to Have an Inappropriate One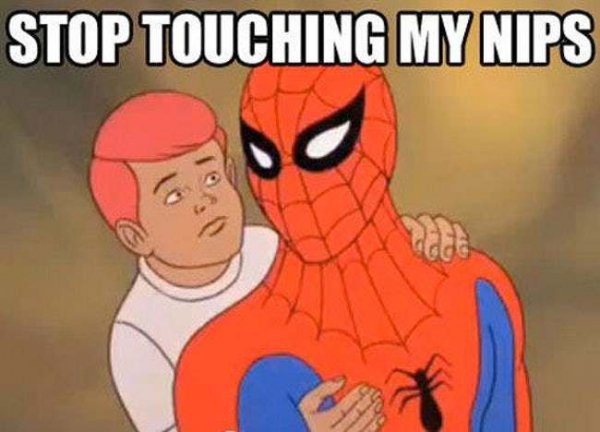 ---
4

Good or a Bad Idea?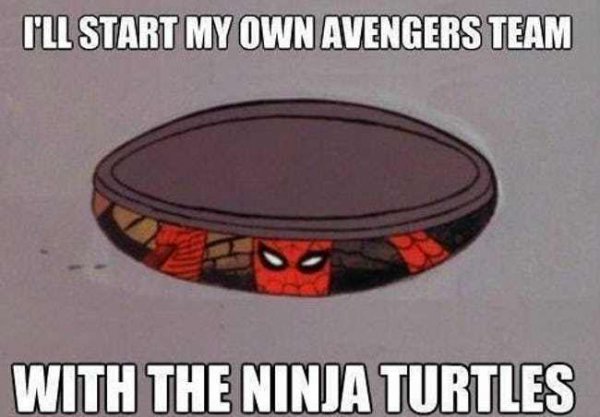 ---
5

A Spider Man Museum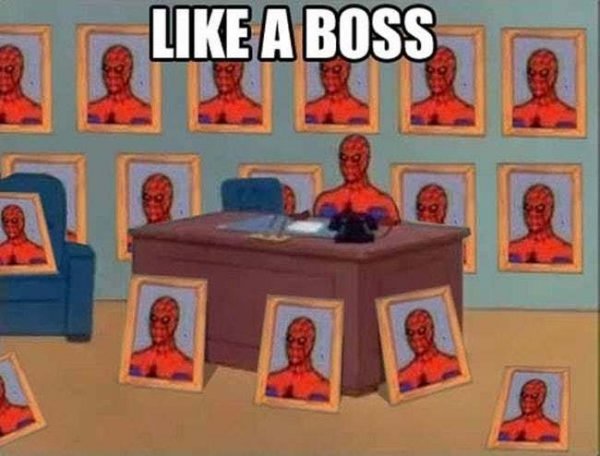 ---
6

Oh No, Not Again...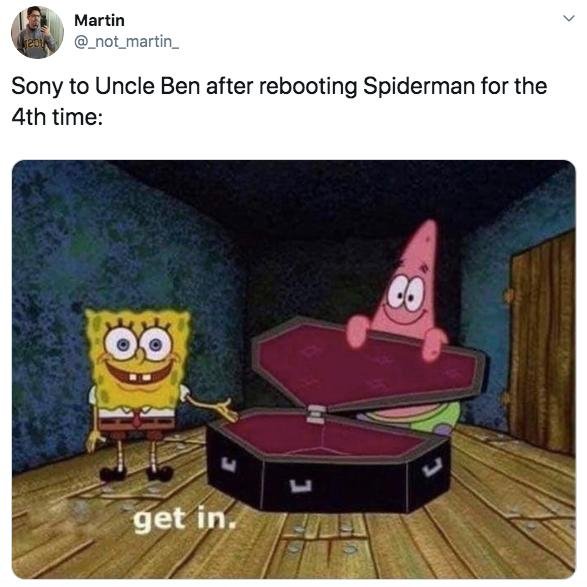 ---
7

Stuck in the Middle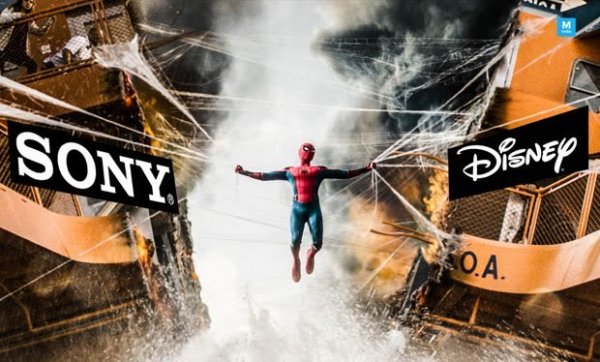 ---
8

Is That Deadpool?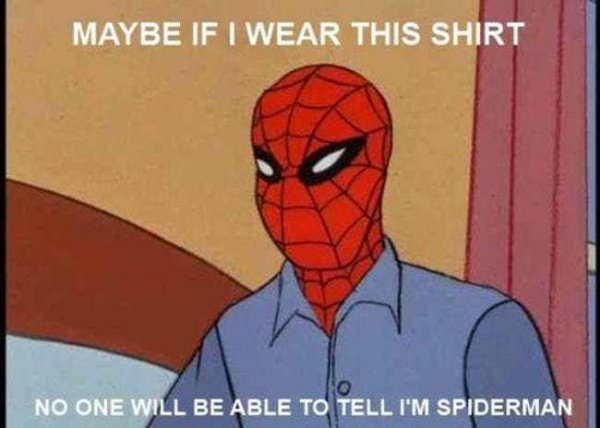 ---
9

Save Yourself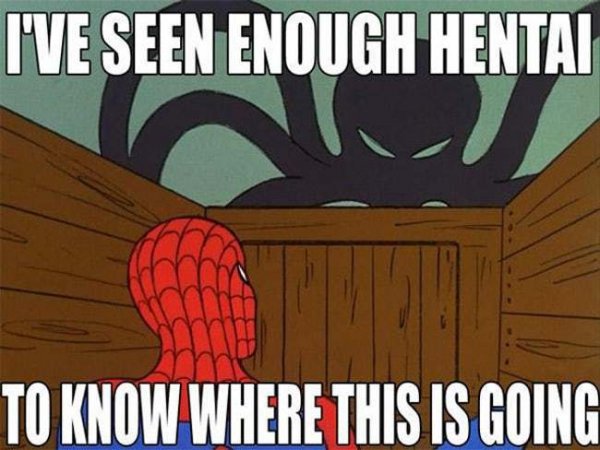 ---
10

Who Doesn't Love Elephants?
---
11

Nope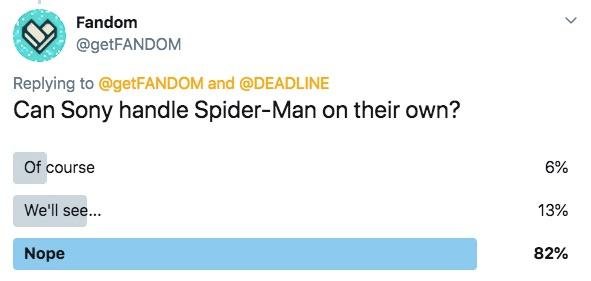 ---
12

His Witty Humour Amazes Me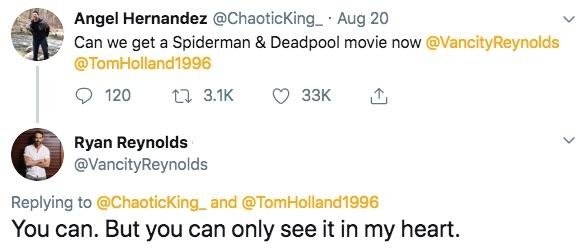 ---
13

I Feel for That Boy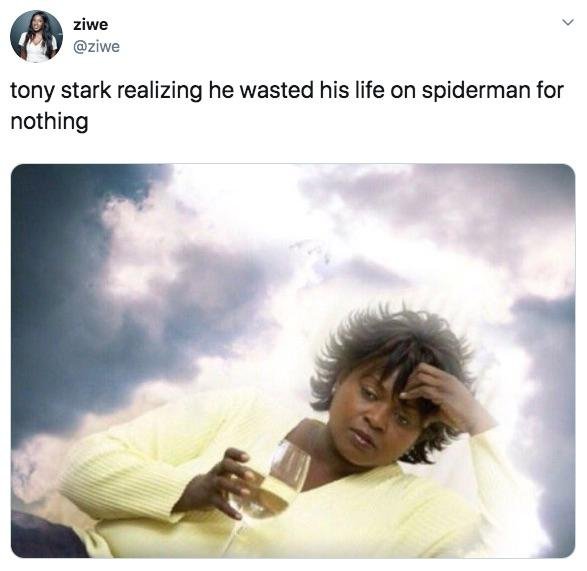 ---
14

Here We Go Again

---
15

This Will Make You Feel Old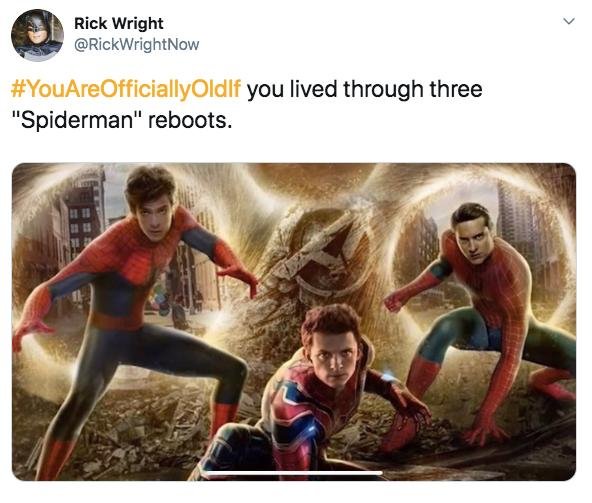 ---
16

That One Cracked Me up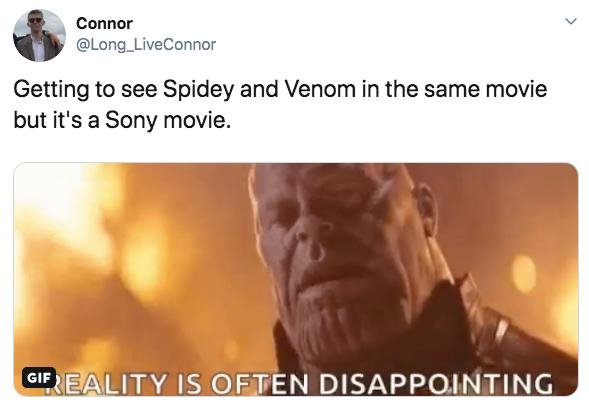 ---
17

Is Toby Maguire the Lucky One?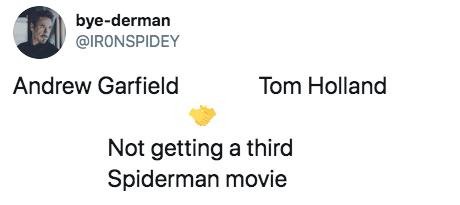 ---
18

Is He the One?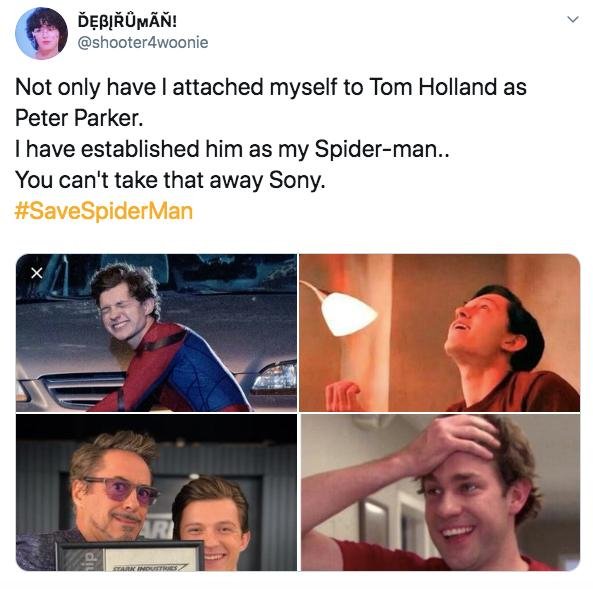 Are you a Spider-Man fan? Which meme or tweet made you laugh the loudest?
More
---
Popular
Recent