Breasts are awesome no matter what size or shape they are! But there are some things that will inevitably happen when you're a busty girl. Do these look familiar?
25

You'll Always Wear Two, Maybe Three Sports Bras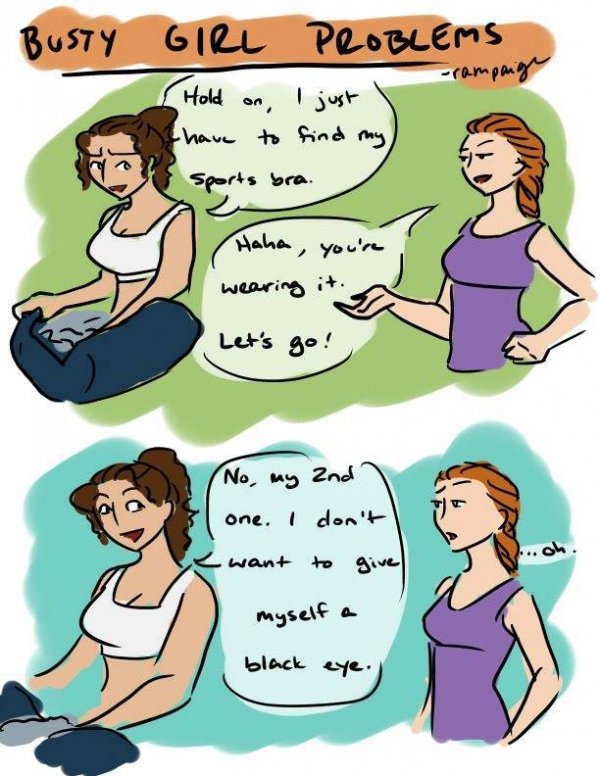 What are some busty girl problems you seem to face everyday? Tell us!