Dogs wearing hats can be funny, but they can also cause cuteness overload! For no other reason than "It's Wednesday," here are some of the cutest dogs wearing the most adorable hats. You're welcome.
Table of contents:
1

Adorable Golden Retriever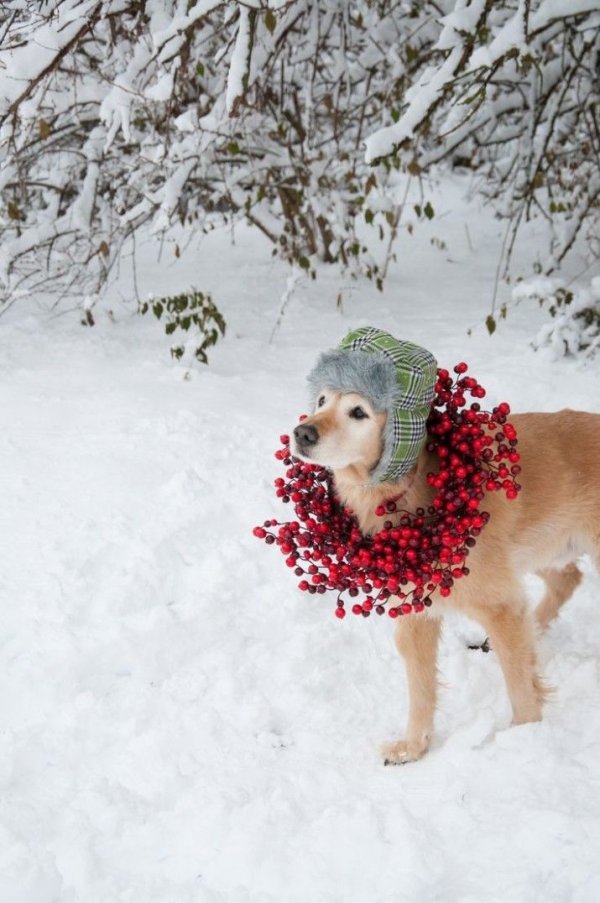 Via Happy Weekend!
Doggies need to keep their ears warm, too!
2

Fancy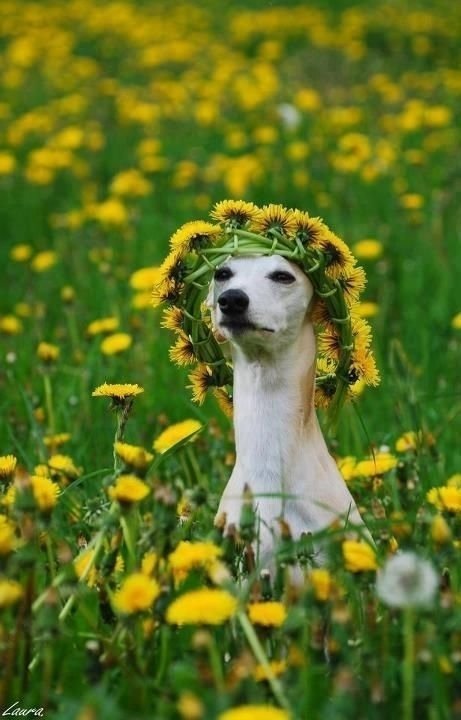 She's so fancy, you already know...
3

Greyhound!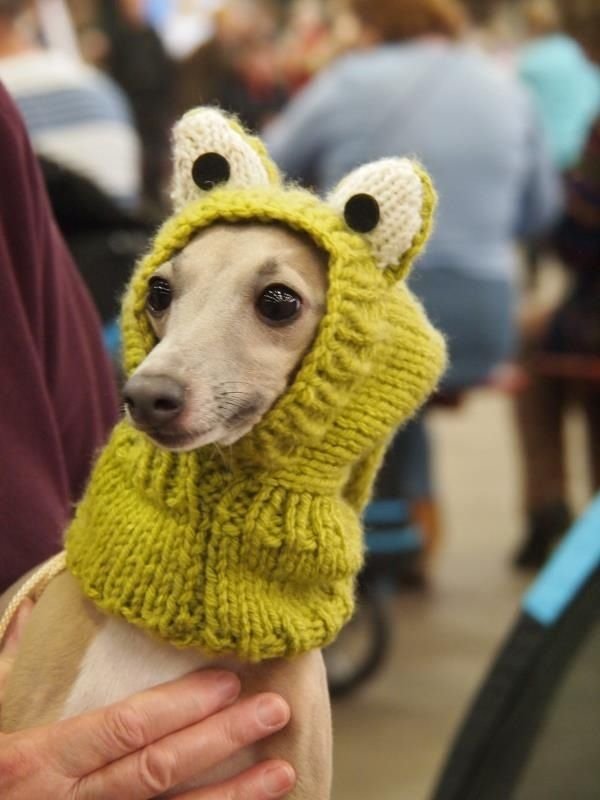 Via Italian Greyhound IGGY
Is that a frog or a toad?
4

Banana Peel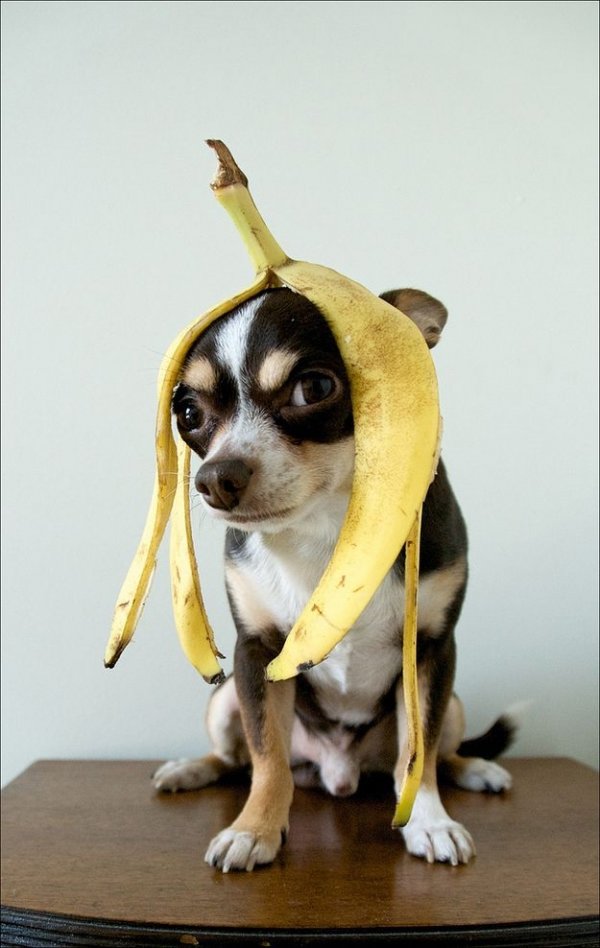 Via Community Post: 50 Hilarious Dogs ...
Only on a doggie could a banana peel be an adorable accessory.
5

Hat + Scarf Combo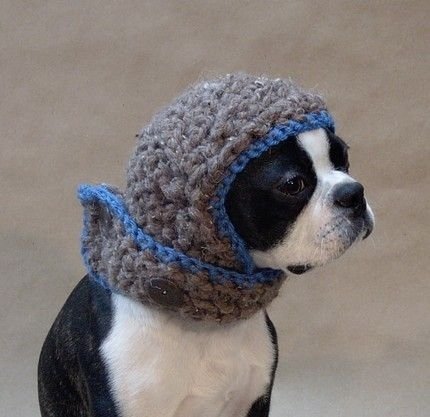 Via Items similar to The Blue ...
I don't know anyone or anything who would look this cute in a hat/scarf combo.
6

Stripes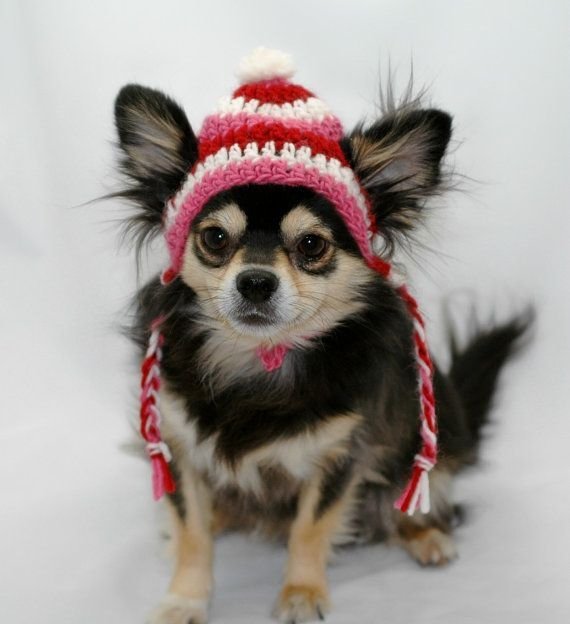 Via Dog hat crocheted, Valentines Day ...
It's doing nothing to keep her ears warm, but it sure is cute!
7

Corgi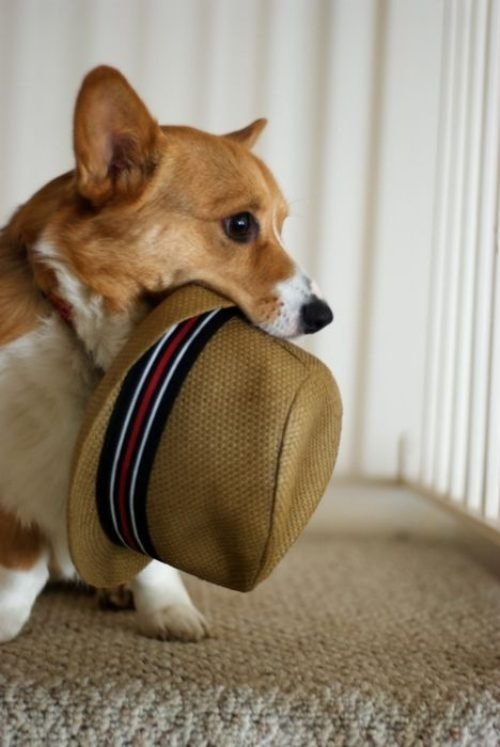 Via Daily Awww: Dog lovers huddle ...
Technically, he's not "wearing" the hat, but he's darling and dapper anyway!
8

Aww!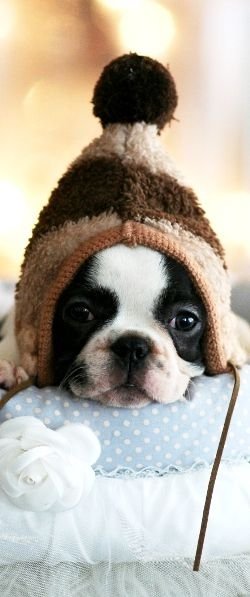 Via French Bulldog Puppies For Sale, ...
So cute!
9

Very Handsome Scottish Terrier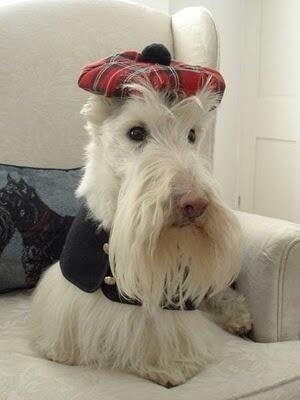 Via Dogs
It makes perfect sense, doesn't it?
10

Cowboy Hat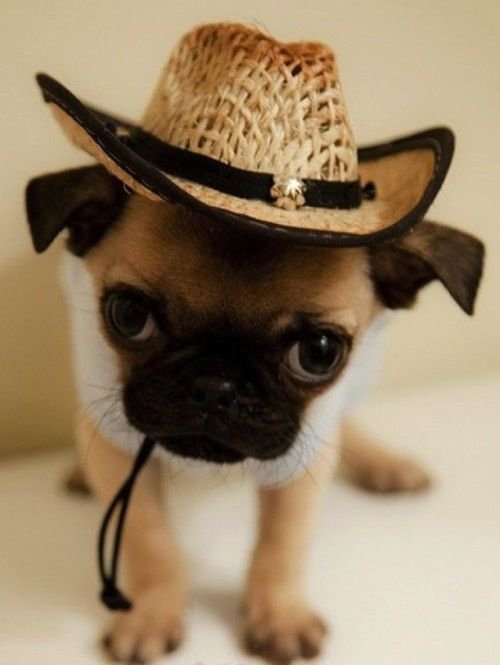 Via Tiny cowboy.
Aside from a few real-life cowboys, I can't think of anyone cuter in a cowboy hat.
11

Slouchy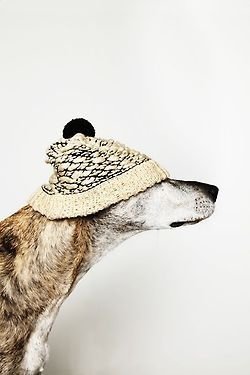 Via schoengeistig.tumblr.com
This greyhound is a total hipster.
12

I'm Batpug!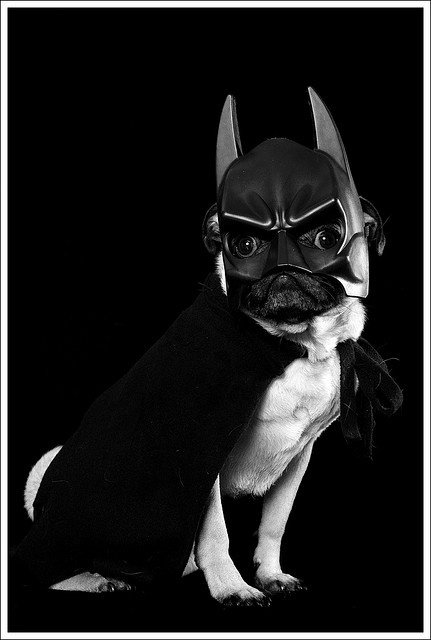 Via Batpug Returns
Not a hat, more like a mask, but so?
13

Tiny!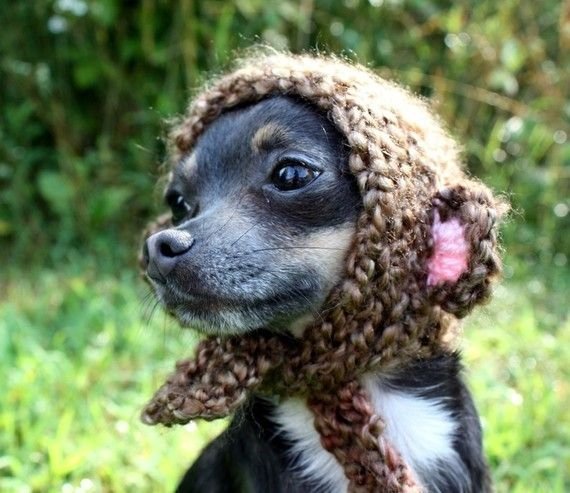 Via Monkey Pup Hat
You could probably knit this with the yarn in one mitten.
14

Hello Doggie?!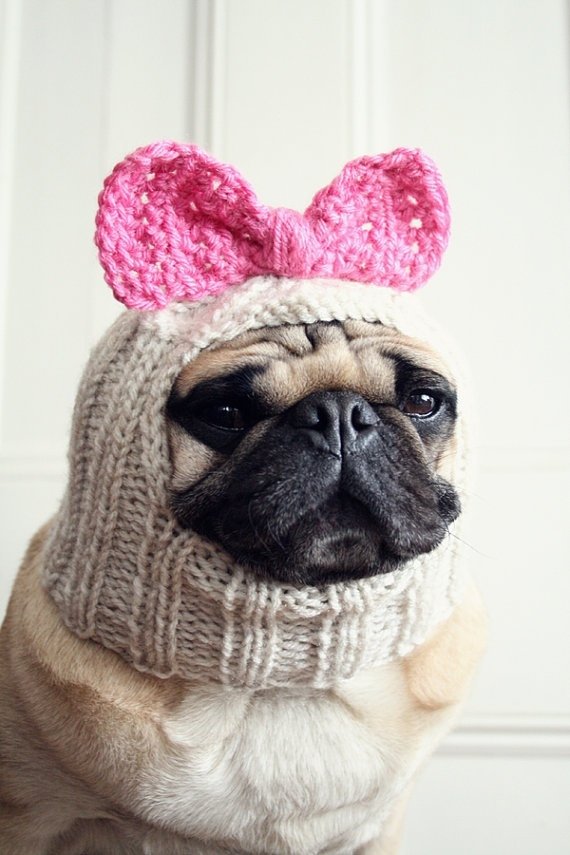 Via Betty Bow Dog Hat
Turn your pooch pal into a Hello Kitty look-alike.
15

Party Wear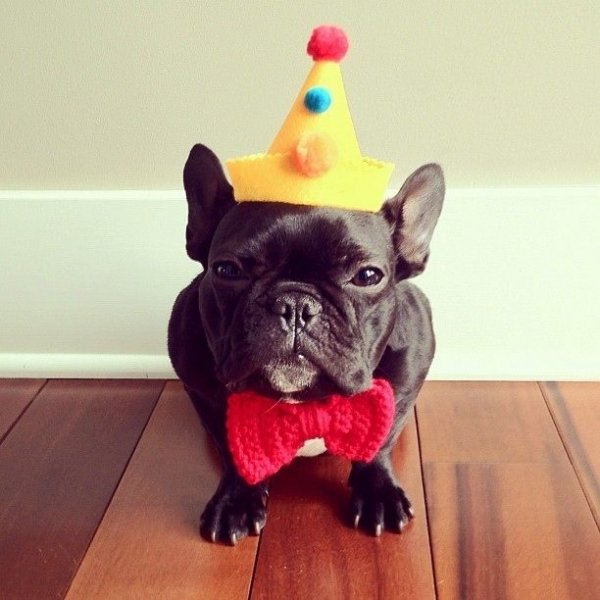 Via Meet Instagram's Most Dapper French ...
He's ready for the party!
16

Christmas!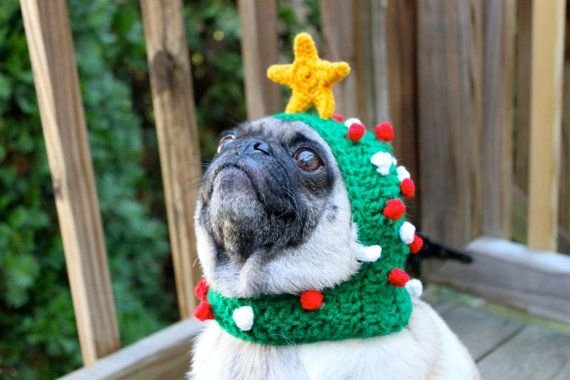 Source:etsy.com
He's getting into the holiday spirit!
17

Antlers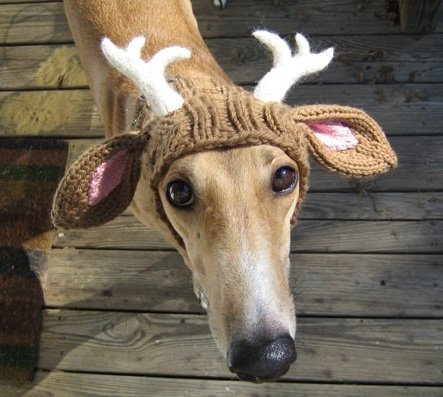 Via Pet Toys Made in China ...
Doggies can have antlers, too.
18

Boston Froggie Doggies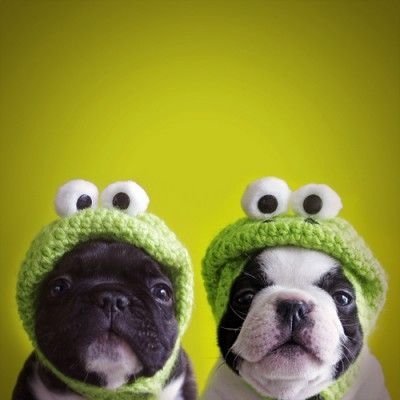 Via Community Post: 64 Photos Of ...
Two froggie-clad Bostons are better than one.
19

Sock?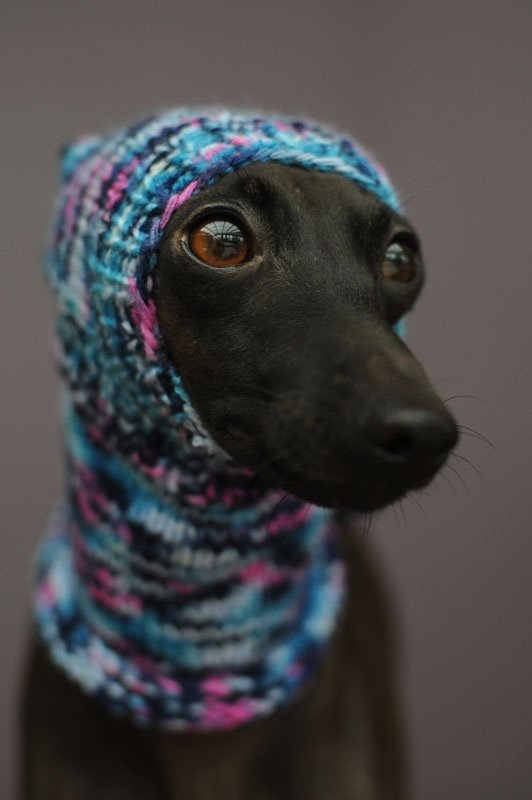 Via hundmössa i multicolor-garn i blå, ...
Oh my gosh, this hat/neck warmer combo is very cute!
20

Doxie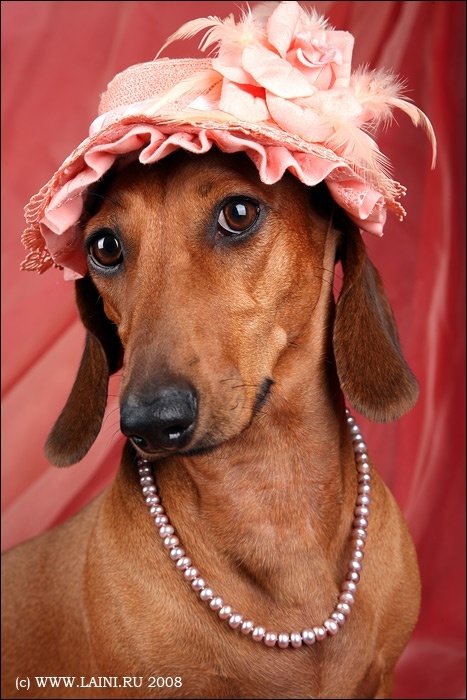 Via Google Translate
Is she a southern belle, or just a lady?
21

Scarf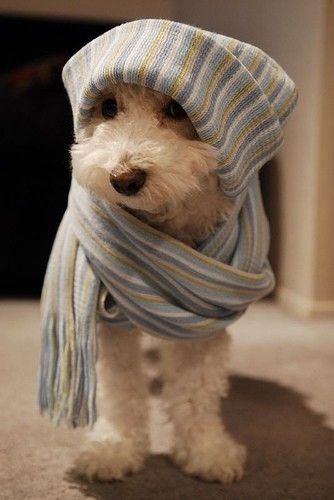 Via How to wear a scarf ...
It's a people-scarf, re-imagined.
22

Cut-Outs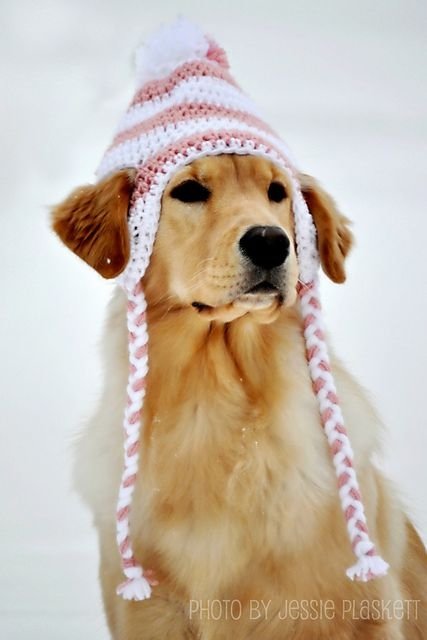 Via Crochet Doggie Hat Pattern pattern ...
This hat features clever cut-outs for doggie's ears.
23

Bonnet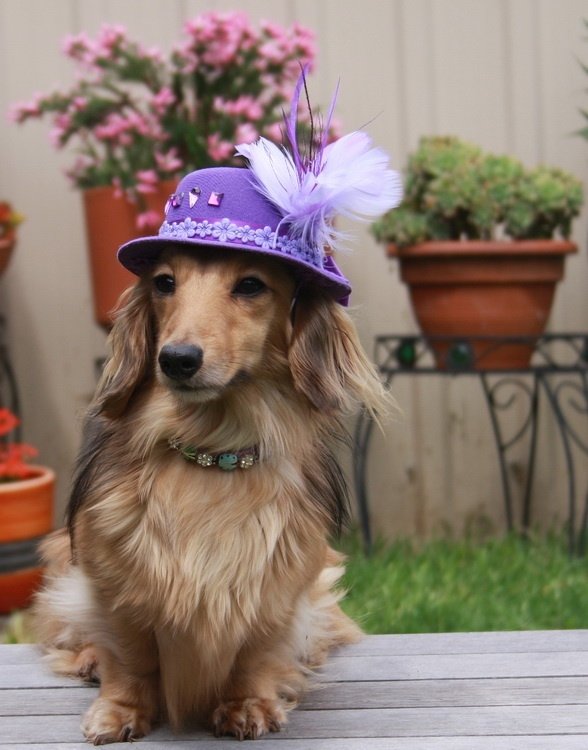 Via Pictures of Miniature Dachshund Dog ...
One of the signs of spring: your doggie breaks out her Easter bonnet.
24

Bad to the Bone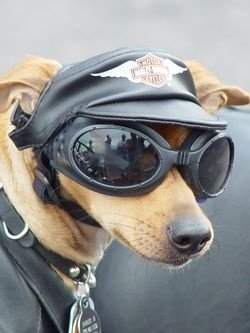 Via Mishhel Jane
He's such a rebel!
25

Sombrero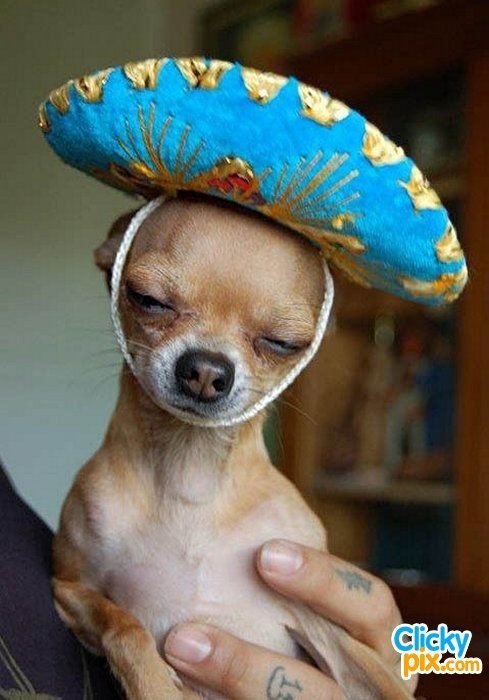 Via Dogs Wearing Hats (34 Cute ...
What other sort of head wear would a chihuahua wear?
26

Puff Balls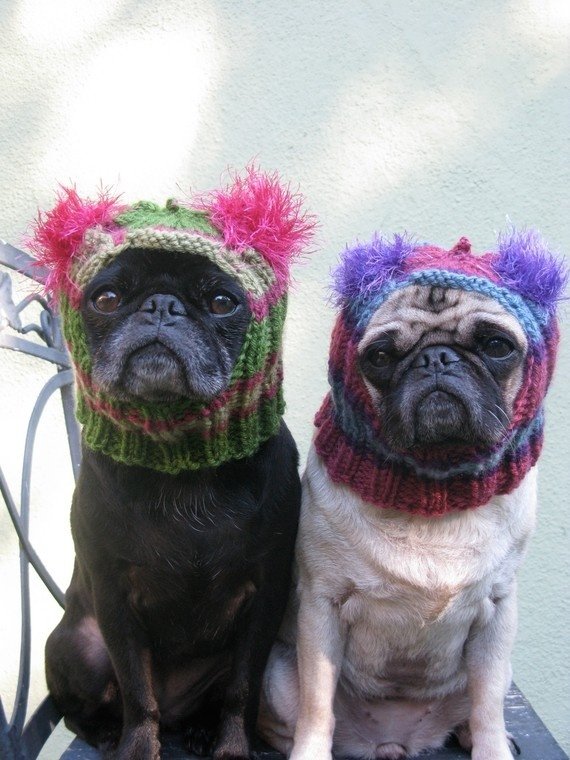 Via Dog Hat - Custom Snuggly ...
Puff balls for ears - total cuteness!
27

Another Hipster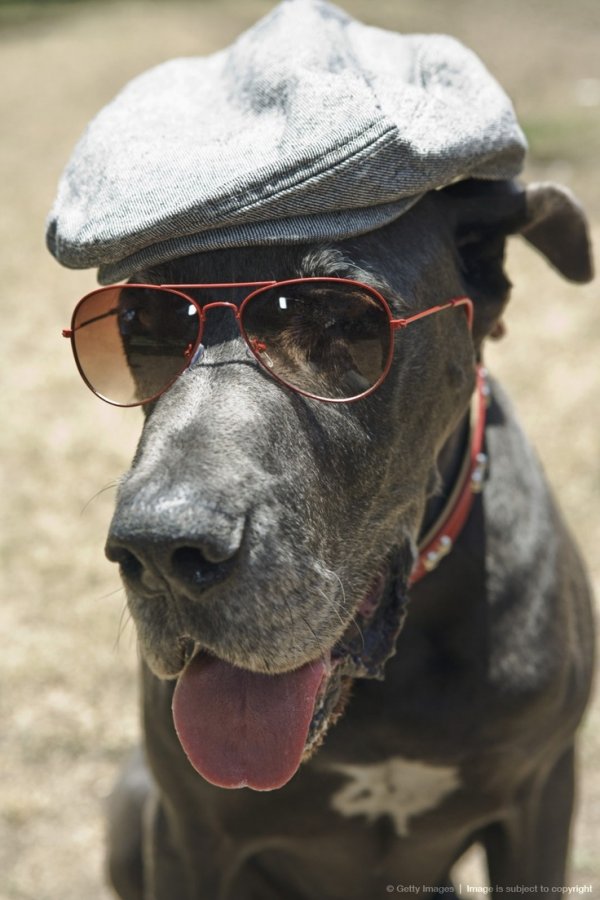 Via images.search.yahoo.com
He's on his way to Starbuck's for sure.
28

Big Hat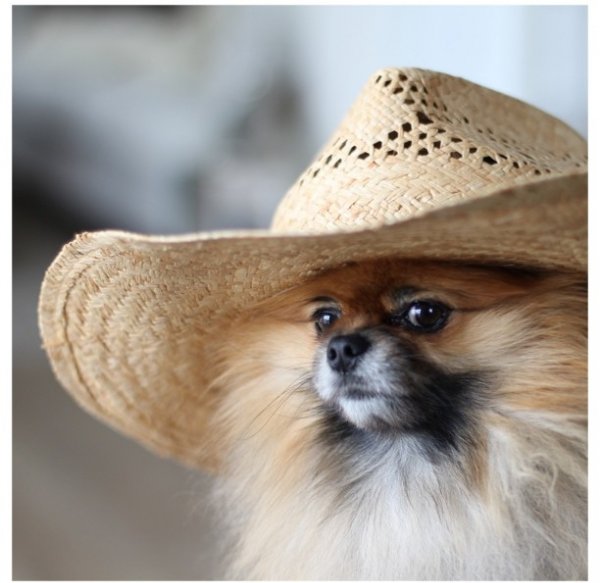 This must be his human's hat.
29

Flowers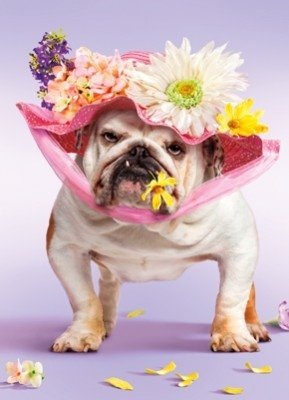 Via Seriously Funny Cards
Another Easter bonnet, or just everyday spring finery?
30

Birthday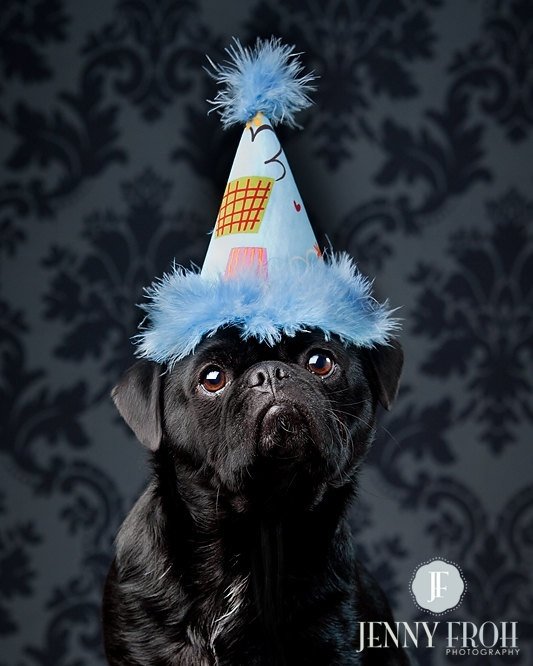 Via Blue Cupcake Dog Birthday Hat
Puppies celebrate birthdays, too!
Please rate this article