Get Your Daily Dose of Cute with These Adorable Websites ...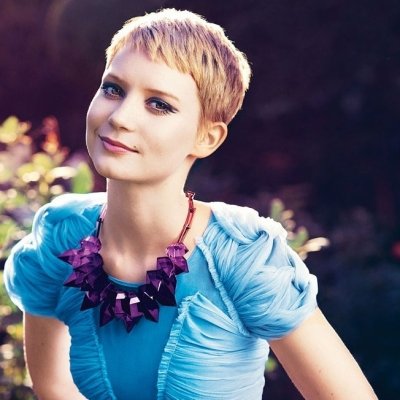 I love finding fun websites with an aww factor. There's nothing quite like a cute website to boost my mood after a long day. While kittens are my favorite, any cuteness brings an instant smile to my face. I have all of these fun websites bookmarked for a daily dose of cute. I dare you to not to fall in love with at least a few of these.
Check it out: cuteoverload.com
No cute website list would be complete without Cute Overload. It's one of my favorite fun websites as it features every possible animal, even some you've probably never heard of. With daily videos and pictures, it's a constant awww-fest. Plus, the site even has its own set of cute rules and branded items for a cute overload offline too.
Check it out: cuteroulette.com
If you want to be super surprised, give Cute Roulette a try. You'll see one cute video at a time. You never know what might pop up next. If you don't like what you see, though I can't imagine that happening, click Next for another dose of cuteness. I love the random factor personally. Plus, the site has no clutter to distract from the adorable videos.
Check it out: omgcutethings.com
The name says it all. OMG Cute Things is all about showing you what's cute and good in the world. It doesn't just focus on cute animals or babies either. The site also has motivational quotes, fun fashion and funny posts to mix things up. It has a little bit of everything to boost your mood no matter what kind of day you've had.
Check it out: icanhas.cheezburger.com
Want a healthy mixture of cute and funny? Look no further than my other favorite site I Can Has Cheezburger. You'll see plenty of cute here. What really makes the site great is the awkward photos with hilarious captions. Go from aww to laughing out loud in seconds.
Check it out: attackofthecute.com
When you visit Attack of the Cute, it really does seem like your eyes are being attacked by one adorable picture after another. Puppies, kittens, piglets, ferrets and much more await. Check out the Versus and Random sections for cute competitions and random pictures. While there are no other sections, you can easily search for your favorites.
Check it out: dailykitten.com
If you can't get enough kittens, you have to visit Daily Kitten. The site is dedicated to kitten lovers. With a new picture and story every day, you'll want to make this a daily stop. I personally love the community feel with the Cat Chat Forum. For even more fun, check out Daily Kitten's child site Kittenwar.com to compare kitten images and decide which is the cutest.
Check it out: dailypuppy.com
Puppy lovers rejoice! Get your daily dose of puppy goodness at The Daily Puppy. It's not just a site for cute pictures though. The site also has helpful articles and dog care tips. You can also interact with other puppy owners. You'll see plenty of puppies and grown dogs at their cutest.
Check it out: thedailycute.com
If you want some variety, visit The Daily Cute. From bears and monkeys to bunnies and birds, this site has a little of everything. A mix of videos and images will give you plenty of cute to explore. Use the categories to quickly find your favorite cute animals. The main banner is adorable enough. Just imagine what the site has to offer!
Check it out: reddit.com
Reddit is full of people sharing images and videos. You'll find plenty of cute to go around in the Aww subreddit. Bunnies, dogs, cats, camels and much more are just waiting for you to check them out. Don't forget to submit your own while you're at it. I highly recommend checking out the related subreddits for even more cuteness.
It's easy to get bogged down by responsibilities and bad days. Boost your mood instantly by spending a few minutes a day checking out super cute pictures. With these sites, you'll find your happy place in no time. What are your favorite cute websites?
{{#comments_count}} Show Commnents ({{comments_count}}) {{/comments_count}}