If you're a fan of NBC's hit show, Parks and Recreation, then you already know a bunch of Tom Haverford quotes and how insanely funny he is. It's so hard to choose a favorite character from that show, but I do have to say that Tom is high up on my list. He just says the funniest things without even trying to be funny! Check out some my favorite Tom Haverford quotes. Also, please know that I'm 100% aware that these are not all of Tom's funniest moments! He has so many that I'm sure I can pick seven quotes straight out of one episode!
---
1

Bedtime Routine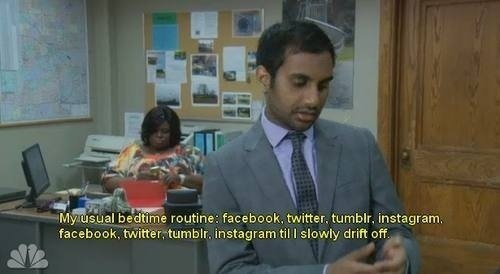 I love this because it's just so relatable. He says, "My usual bedtime routine: Facebook, twitter, tumblr, instagram, Facebook, twitter, tumblr, instagram till I slowly drift off." Anyone else guilty of this? You should all have your hands up right now! Tom Haverford is definitely technology-obsessed and it's so funny to watch! This is just one of my favorite Tom Haverford quotes!
---
2

Materialism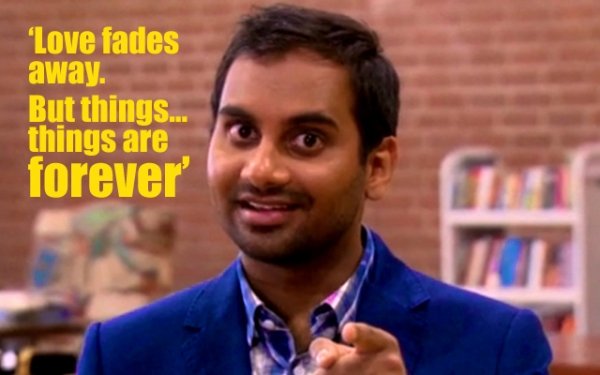 Tom gets that nothing lasts forever... except for things. He says, "Love fades away. But things... things are forever." Haha! I can't say that I agree with his logic but I do think it's hilarious the way that he thinks. Let's be real, we're all guilty of being materialistic sometimes!
---
3

High Roads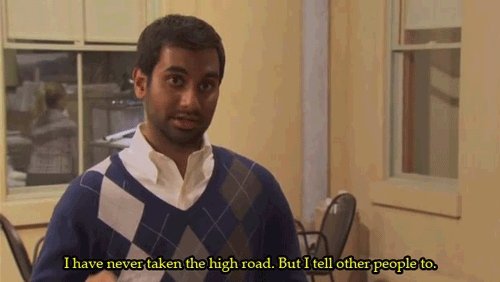 This quote is too funny because it's true for so many people. Tom says, "I have never taken the high road. But I tell other people to." It's proves how common it for someone not to practice what they preach. Although I would get annoyed if this was true for people I actually know, I'll let it slide because it's Tom!
---
4

Red Carpet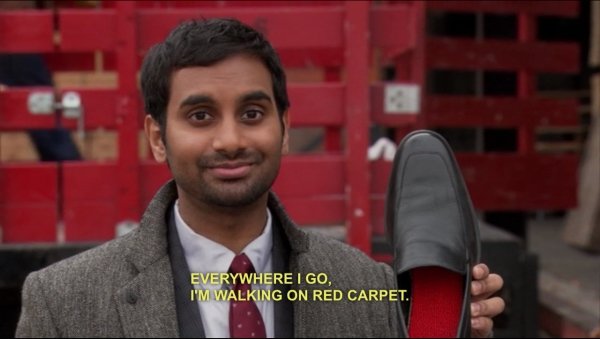 Haven't you ever wanted to walk the red carpet? Well, Tom put red in-soles so that he could do just that. He says, "Everywhere I go, I'm walking on red carpet." That's actually a really smart idea, right? No one would know that it's in your shoe and you can feel super empowered with every step that you take. I might have to try this one out. Thanks, Tom!
---
5

Women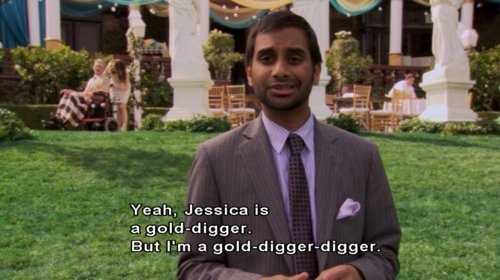 Tom Haverford swears he knows how women work. He says, "Yeah. Jessica is a gold-digger. But I'm a gold-digger-digger." I love the standards he sets for himself, haha! I honestly think listening to Tom talk about women is one of the funniest things.
---
6

Oh-no-no List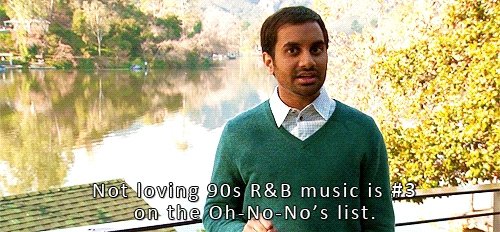 His oh-no-no list probably inspired people to make their own. The funny thing is he's very strict about it! When talking about Ann, (yeah, remember that short-lived romance?) he said, "Not loving 90's R&B music is #3 on the oh-no-no list." What's on your oh-no-no list? I'm really excited to hear some answers!
7

America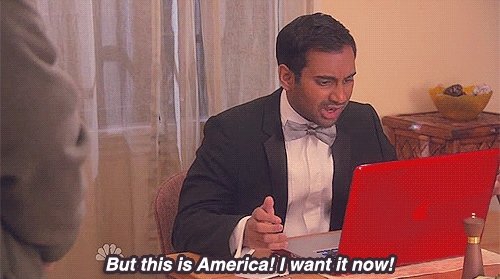 Tom gets the way things work in America. He wants things and he wants it now! I think it was so funny when he was trying to order something online and said, "But this is America! I want it now!" It definitely shows how impatient people are for things!
Well, there you have it! These are just seven out of many of my personal favorites from Tom Haverford. He's hilarious in every single episode, so narrowing down this list was insanely tough. Of the list, which is your favorite Tom quote? What do you love most about him?
---
Comments
Popular
Related
Recent