Recent college grad and marvelous comic artist Sarah C. Andersen obviously one of us, a modern woman grappling with fashion, relationships, work, and more. Her twice-a-week comic series, Sarah's Scribbles, perfectly captures these everyday struggles. Let's have a look, shall we?
18

That Ponytail One, Though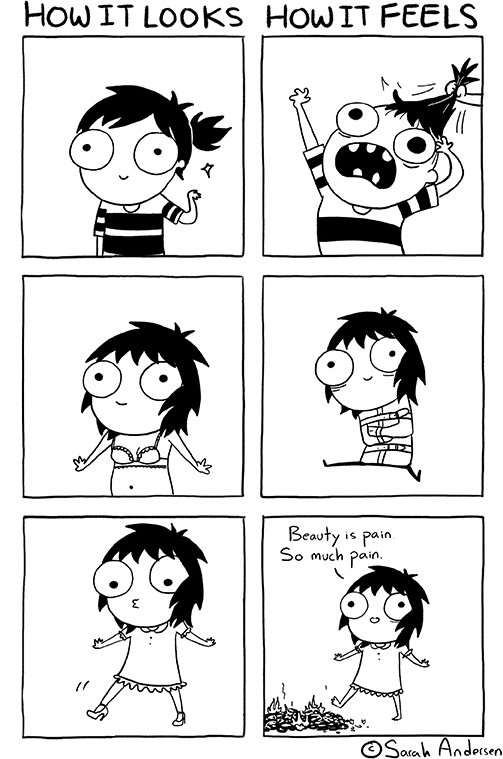 So true. So painfully true.
25

I've Got Moves!
To see more of Sarah's work, visit sarahcandersen.com.