COMMENT
2015 is going to be the year of hilarious calendars. I've been searching out something to keep me organized for the new year, hoping to find something ultra cool…and instead I've found some of the weirdest calendars ever. I mean, if you can out-weird these weird calendars, you're winning. Check out my top hilarious calendars…
1. Goats in Trees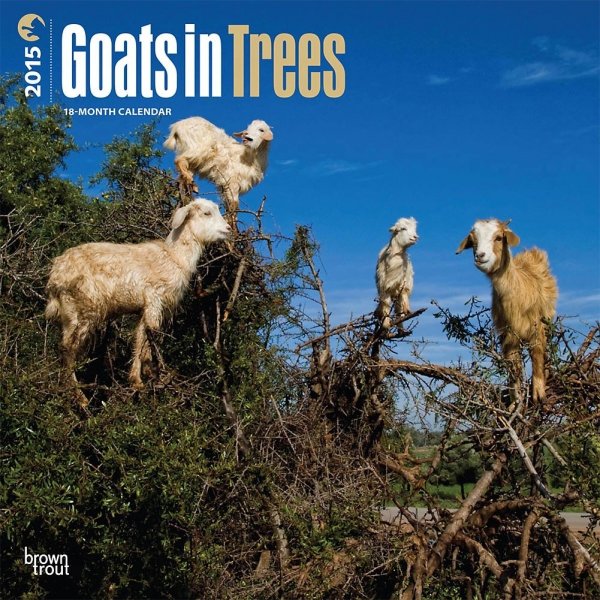 This is exactly what you'd expect…a calendar full of images of goats standing in trees. Nobody knows why. Nobody knows where. They don't appear to be doing anything, either. I'm baffled by this. Can you think of anyone that you'd buy a goats in trees calendar for?! If someone has the job of coming up with hilarious calendars, they're doing well.
2. Outhouses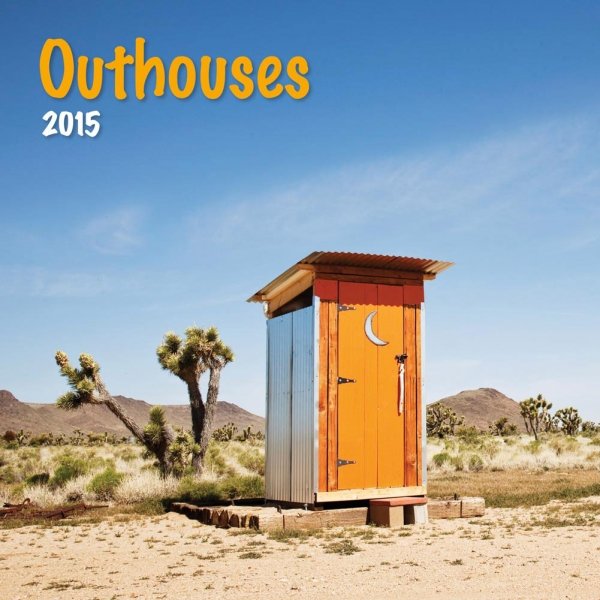 Twelve pictures, all featuring an outhouse in an exotic location. By exotic we mean isolated and sometimes picturesque. Why? I don't even think the manufacturers know. They've described it as "quirky," and a "stocking essential," but nothing else. Some people must really like outhouses.
3. Urban Dictionary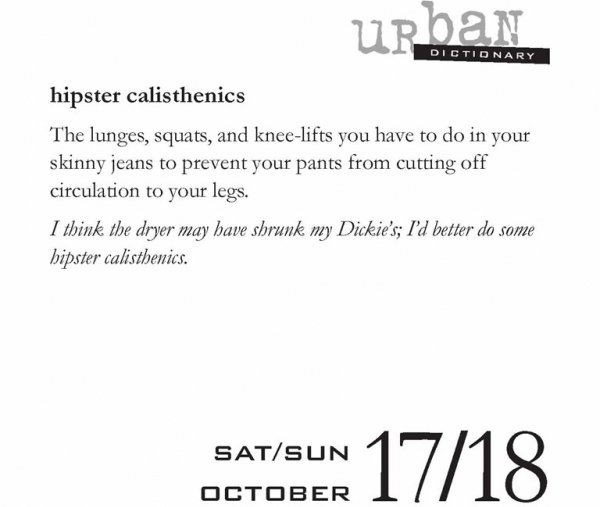 Apparently, the aim of this calendar is to educate your parents and grandparents in current slang. I'm not quite sure that I'd introduce them to the Urban Dictionary, though! This calendar features a new word every day, complete with the most common meaning behind it. Some are relatively tame, but there are some more…graphic words, too. I'd stick to deciphering slang, and pretending not to know any that are too rude.
4. Sock Monkey Kama Sutra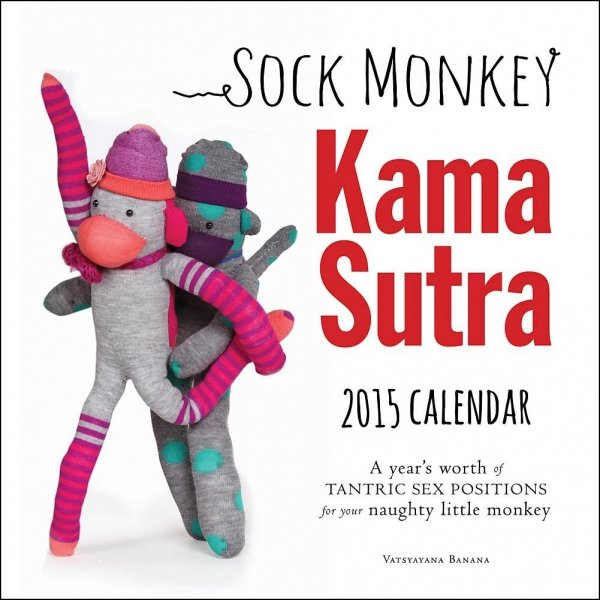 5. Some ECards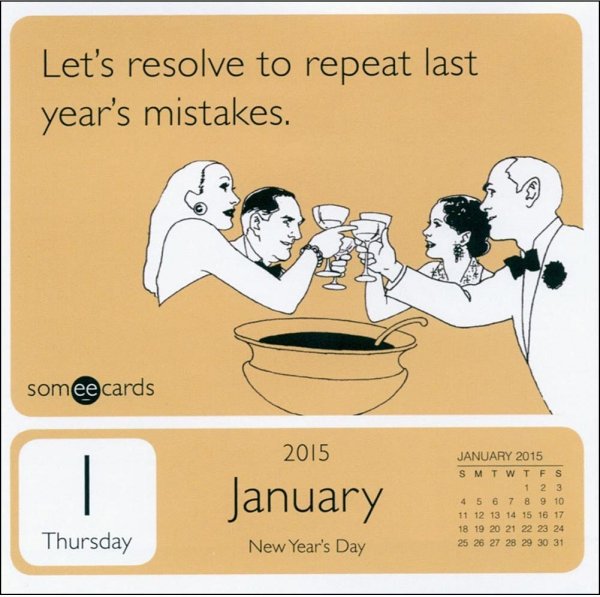 You've seen them on Facebook, now enjoy a new "card" every day, starting with this one on January 1. Repeating last year's mistakes, or New Year's resolutions? Call them whichever you like.
6. Pets Rock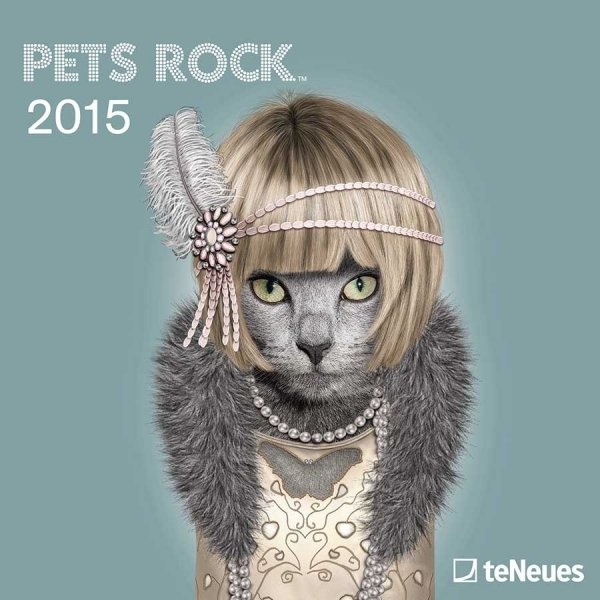 Pets dressed as celebs? Yes please! Giggles are guaranteed whilst flipping through this wall calendar. My favorite? Mr. T., obviously! I pity the fool who doesn't have this calendar hanging on their wall.
7. Ladies of Manure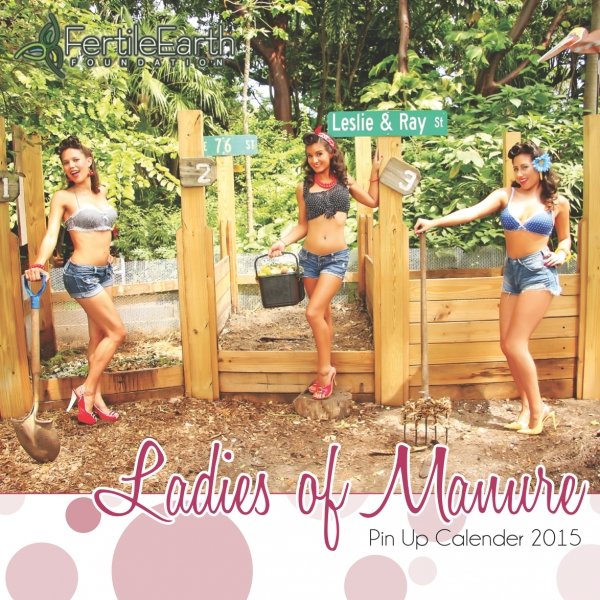 This was supposed to be an eco-friendly pin-up style calendar, attracting people towards a more carbon neutral lifestyle. So far, so good, right?! Although they couldn't think of a better idea than covering girls in bikinis in actual feces and posing them strangely. Erm…pass, thanks.
8. Exotic Carp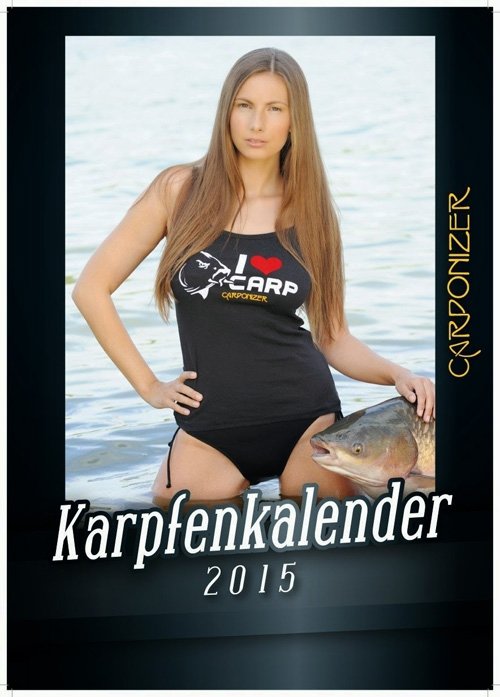 My absolute favorite of these hilarious calendars has to be this one. Twelve brilliant photographs of porn stars, posed with giant fish. Some, like Miss July, are managing to look like they aren't doing something totally strange with a slimy fish. The pictures get racier as the year goes by…and the calendar just gets weirder.
I'm all for hilarious calendars! I don't think I'll be putting any of these up on my wall, though. There's something to be said for something innocent, or funny without the strange! Have you seen any hilarious calendars? Would you buy one? Leave me a comment!
21 Ways to Get Him to Chase You👱⬅️🏃=💕 Instead of You Chasing Him ...